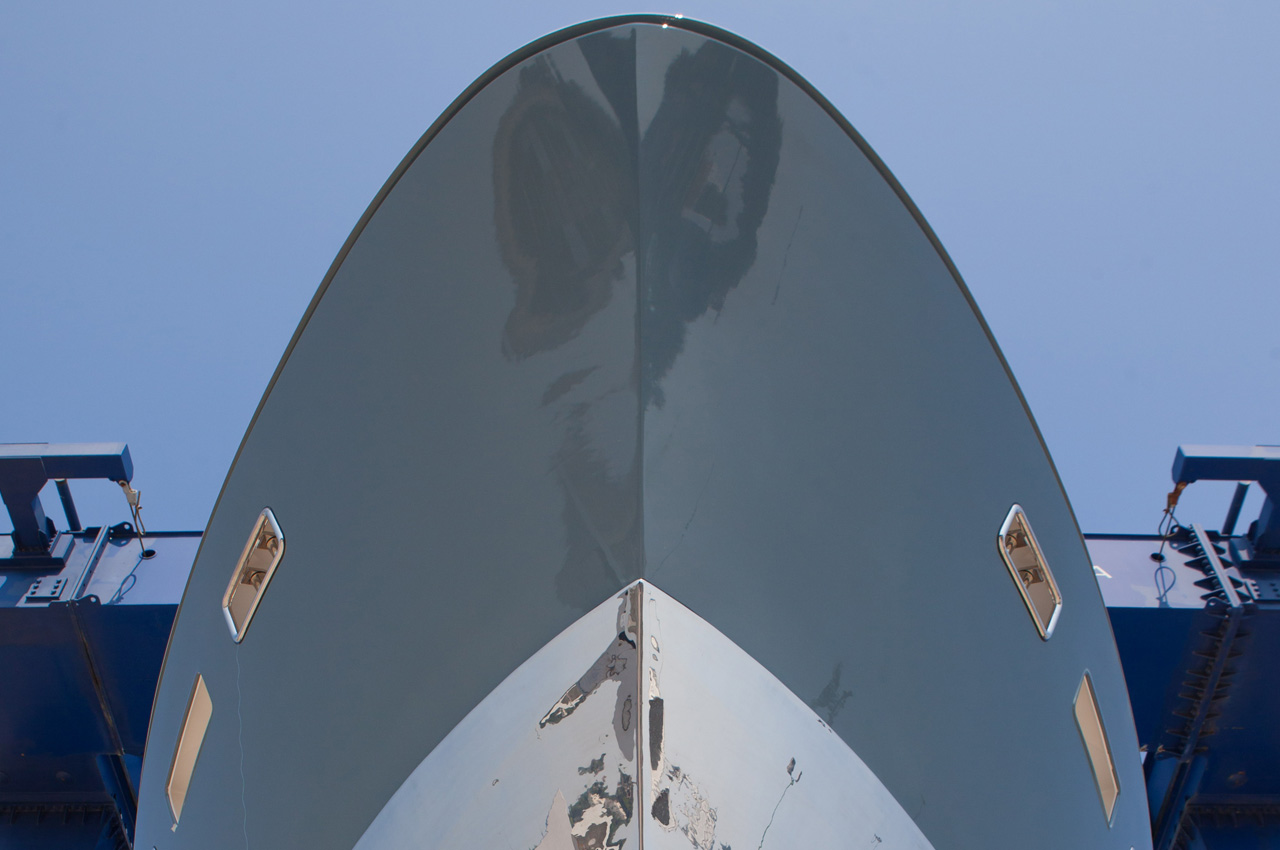 A GEM
CALLED CDM
Ellen Cory - Stewardess
CANTIERE DELLE MARCHE,
ANCONA, 15 JULY 2015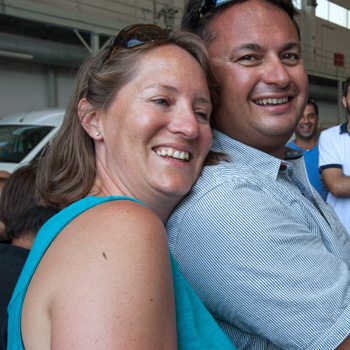 Darwin 107' is definitely a very unique 100 footer not only if seen from the owner's perspective, but also considering the crew needs. Can you tell us how you achieved this result and which are the best outcomes of your joint effort with the owner in this respect? Having worked for the family for eight years there is a lot of trust between ourselves and the family, during discussions for Darwin 107' there was lots of consideration about the layout and how we would like the boat to run. The family enjoy the majority of their meals onboard so a good size galley was essential, we also travel extensively every season so the wheelhouse needed to be somewhere that everyone could enjoy. Together with the owner and the team at CdM I feel that we have achieved a boat that the owners will enjoy throughly whilst also being very practical for the crew. We have a fantastic crew area, good size cabins and bathrooms, the engine room is amazing with enough space to work around all the machinery, the garage (laundry room) is equipped with everything our Stewardess needs. I am very much looking forward to working onboard.
You have been living for quite a few months in Ancona, following the build together with your husband on a daily basis: how was your experience and how CdM has coped with your daily presence at the facility? Our time at CdM has been brilliant, we have been made very welcome by everyone. From the team in the offices to the guys and girls on the shop floor everyone has been very accommodating to us. I am very much looking forward to working on Darwin 107' but I will miss Ancona and the shipyard. This is the third new build that Alex and I have worked on together and by far the best, I really feel like we have been part of the team this time round rather than the yacht crew.
Ellen, we heard rumors that you are an incredibly efficient Chief Stewardess, but also a great chef: what would be your ideal menu for the first dinner of your Principals onboard Darwin 107'? Has your italian experience added something to your cooking creativity and skills I haven't quite had time to think about that yet but as its only a few weeks ago I think my favourite meal of the moment a Caprese with Proscuitto could possibly be it; I find it refreshing and vibrant and a taste sensation, everything about it is Italian and lovely. For the winter months the pasta and pizza dishes kept me warm and happy, although expanding rather quickly round the waste line. I have also really enjoyed being in Ancona with the Adriatic seafood on our doorstep.
In a few weeks you will be cruising the Med and the famous CdM Shipyard Experience of which the whole industry is taking about will finish: if these last 18 months would be a movie, which would be the title? "CDM IS A GEM" ;-) or maybe just Darwin 107' its a pretty punchy name all on its own.
YOU MAY LIKE
THESE ARTICLES
link to article
UPTIGHT: DESIGNED
FOR OFFSHORE FISHING
Simon MIlovanovic Varvaro - Senior Project Manager