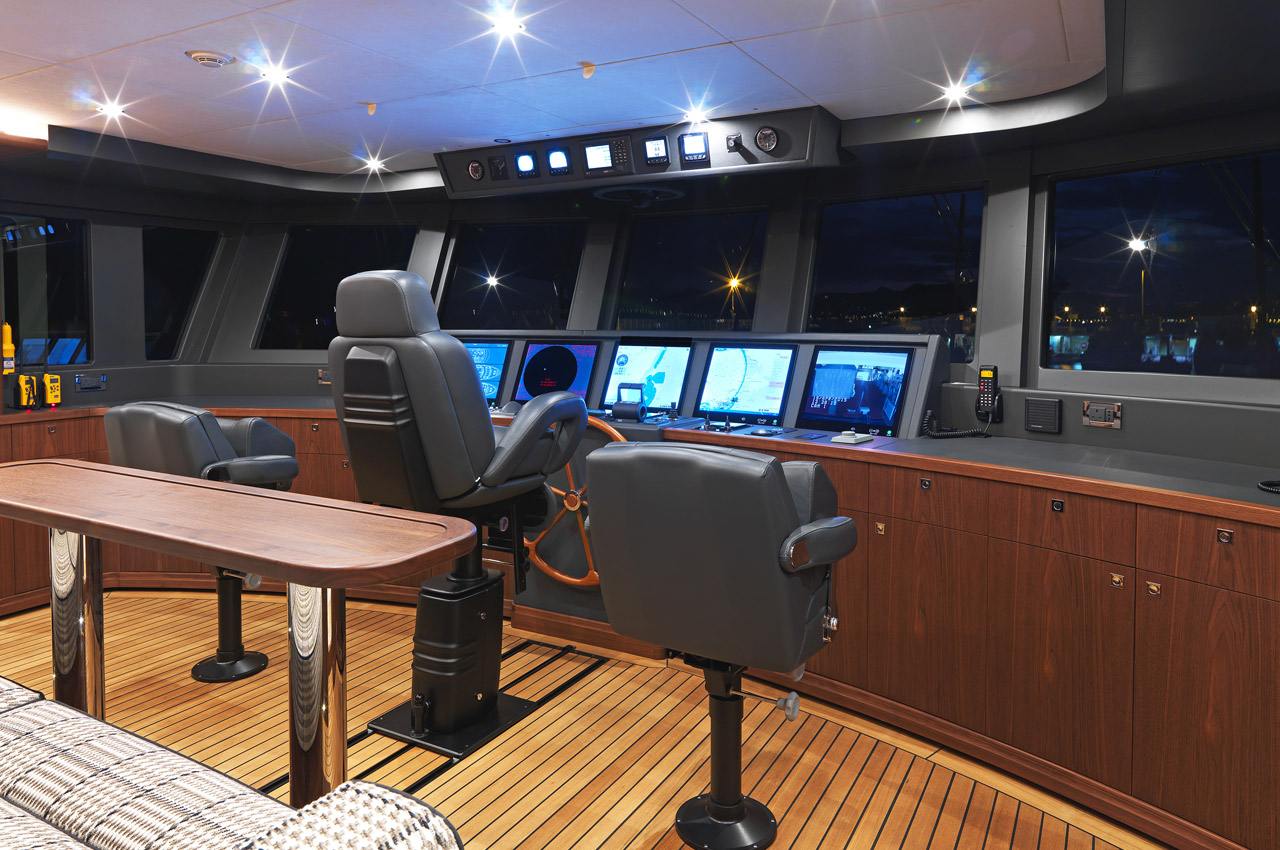 AROUND THE WORLD…
IN THREE YEARS
Francesco Sanna - Captain
CANNES YACHTING FESTIVAL,
CANNES, 7 SEPTEMBER 2022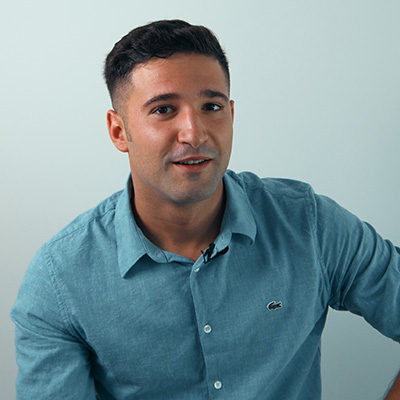 Interview to Francesco Sanna, Captain of a Darwin Class 107.
CDM – You are very young, yet your experience with CDM's explorer yachts dates back many years...
Francesco Sanna – My first experience on an explorer vessel started ten years ago, a Naumachos 82, a model that is actually the ancestor of the Darwin Class. Over the years I had the opportunity to grow professionally (I started as a crew member) on board several yachts of the Darwin Class, following their construction and/or refit, I can witness how the quality of these yachts improved under all aspects. My relationship with CDM is like with the first love… it is hard for me to think of working on board other yachts.
CDM – We have a significant experience on board an explorer yacht of the Nauta Air series, too. So you know all characteristics of the yachts built by CDM. What are their strong points?
Francesco Sanna – I worked for seven years on board a Nauta Air 86. We sailed thousand and thousands of miles in the Mediterranean Sea, exploring its more secluded areas and facing extremely hard situations from time to time. On those occasions, as it had happened on some of the Darwins I was on, I had the chance to experiment myself the reliability of the explorer yachts built by CDM, starting from their robust construction that make you feel safe: thick steel hull, high bow and bulwarks. You know that you can navigate in situations that can be dangerous if faced by a yacht of the same size but built in fibre glass. Then I want to focus on the quality of the engine rooms: all engine rooms of the yachts built by CDM are large and extremely well-appointed with all major and ancillary equipment at hand. The daily work of the engineer is smooth and easy and, in the unfortunate event of machinery failure, all kind of maintenance or repair are quick and easy to do. In general, I have to say that on board all explorer yachts built by CDM, Captains, engineers and crew members work in functional, agreeable and safe environments. Thinking of technical aspects, another feature that I appreciate a lot are the independent rudders that make the most difficult manoeuvres easy and smooth even in small ports or bad weather.
CDM – How do crew members live their routine on board?
Francesco Sanna – I can't help but thinking of crew quarters, large and comfortable, and the galleys that are functional and bright. Looking at beautiful landscapes through large windows while cooking is a treat! Service is quite easy when the layout of the boat is designed with functionality in mind. Last but not least… my place, the wheelhouse. All wheelhouses of CDM explorer yachts are feature a simple and functional layout with everything I need at hand and great visibility.
CDM – You are now Captain on a Darwin Class 107. Can you tell us of your first experiences on board?
Francesco Sanna – I stepped on board on early March 2022 and soon after we left Malta to reach Pesaro where we were meant to do some maintenance and refit works at Cantiere Rossini. We arrived at destination after having faced severe weather conditions for three days in a row with winds blowing at above 60 knots and high waves. The boat behaved extremely well and both I and my crew felt safe and, under certain points of view, enjoyed the experience.
CDM – What are your plans, once you'll leave the shipyard?
Francesco Sanna – I will soon face an extraordinary experience! We are planning to leave for a tour around the world that should last 3 years. We know that our explorer yacht is perfectly suitable to sail in far and remote seas thanks to its reliability and long range that allow ocean crossings in total safety. We will cross the Atlantic to reach Brasil, then the Caribbean. After that we should pass the Panama Canal to go to the Galapagos Islands and after that the expanses of the Pacific Ocean will unfold in front of us... we will reach Polinesia and other remote islands and archipelagos and then New Zealand and Australia. Our programs for the Indian Ocean, what areas to visit, what courses to take, are still to be defined. It will be a great adventure… there is still so much to be explored!
YOU MAY LIKE
THESE ARTICLES
link to article
UPTIGHT: DESIGNED
FOR OFFSHORE FISHING
Simon MIlovanovic Varvaro - Senior Project Manager