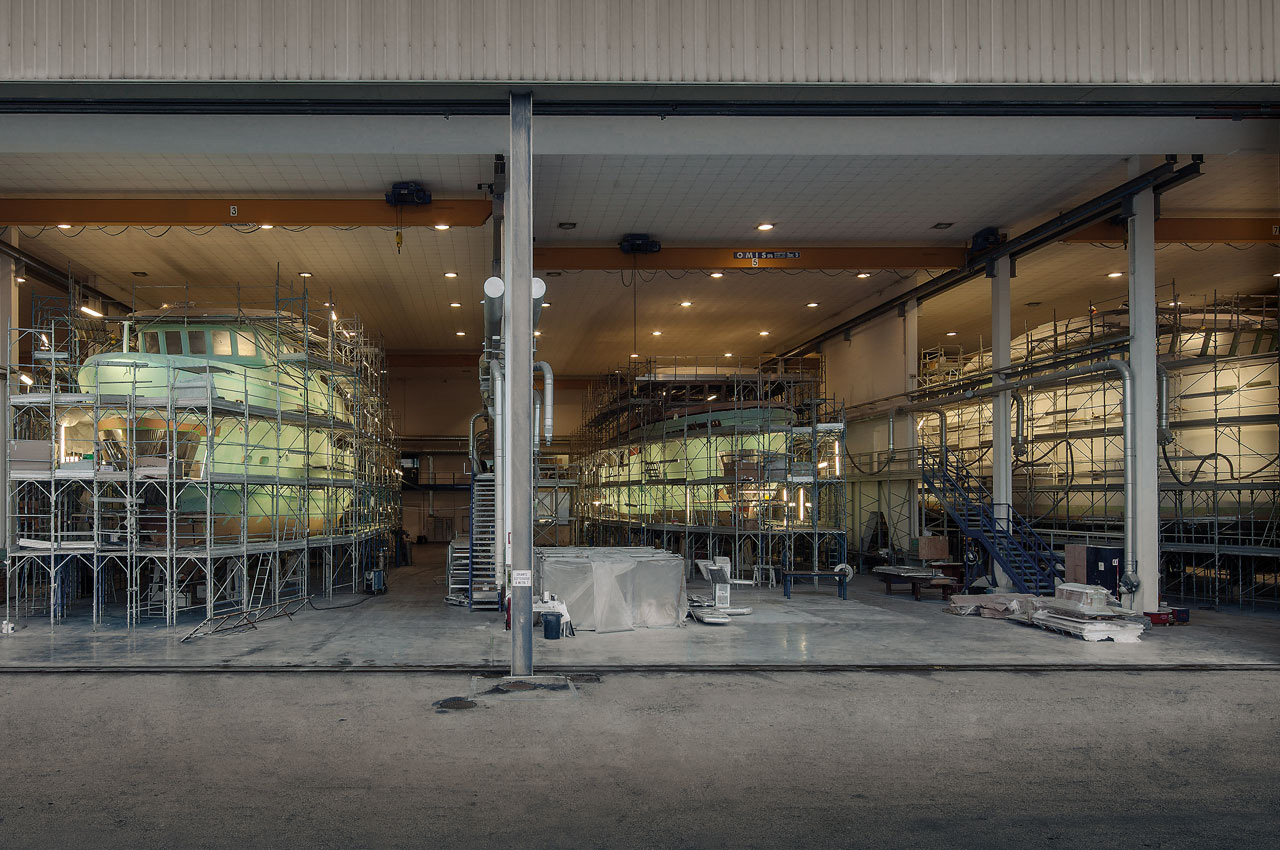 CDM ABSOLUTE LEADER
OF THE EXPLORER YACHT
MARKET WORLWIDE
Vasco Buonpensiere - Sales and Marketing Director
CANTIERE DELLE MARCHE,
ANCONA, 10 FEBRUARY 2015
I apologize for the absence of our CDM EXPERIENCE buletin for such a long time. We have been completely focused and busy with both boats under construction and (many) new contracts, while a very important number of new projects and prospect clients have started their CdM Experience Path. News have been summing up at such a pace, that there was no way to find a gap and say: let's publish the latest ones!
What a success CDM is having... New contracts (one every 2.5 months and the last 4 all over 100 feet), new products (the new Darwin 121 and the Nauta Air 108 under construction), extreme quality (surveyors and captains all smiling), and all the owners of the delivered yachts happy and satisfied (three of them already in discussions for the bigger one!).
I sincerely have to say that if only a few months ago we were saying that we were proud to be part of this shipyard... now we are all proudly shouting I AM CDM! at every possible occasion! I AM CDM!!!
Anyway, and in order to give substance to our words of enthusiasm, we thought it was a good idea to share with all of you some datas which have been taken from (among the others) the Global Order Book 2015 (Showboats) and Market Intelligence Report (Boat International).
Personally, reading those pages again this morning, I was still feeling very emotional: the efforts made by all of us in these 4 years and a half, sacrificing a lot of our private lives, are finally paying off, even more than expected!
It sounds almost crazy, but we can now dare to compare our results with the ones of the three top builders worldwide, in the 80 to 112 feet segment, widening the comparison to semidisplacement and full displacement yachts of whatever material. What is even crazier is that our results in terms of sales and boats under constructions are really close to theirs, as you can see from the following charts! This is really amazing, considering the strength and the decades of presence in the market of those brands, the number of great dealers, the quality of their sales directors, and the beauty of their boats!!! This is almost as rewarding as seeing CdM representing 60% of the Steel/Alu Explorer Yacht market worldwide between 80 and 112 feet, with the closest competitor having only one boat under construction!!!
Reading the following chart is definitely a great way to start year 2015, but it is just the beginning, we are only in February: stand by for even more exciting news on the next CDM EXPERIENCE buletin!
YOU MAY LIKE
THESE ARTICLES
link to article
UPTIGHT: DESIGNED
FOR OFFSHORE FISHING
Simon MIlovanovic Varvaro - Senior Project Manager