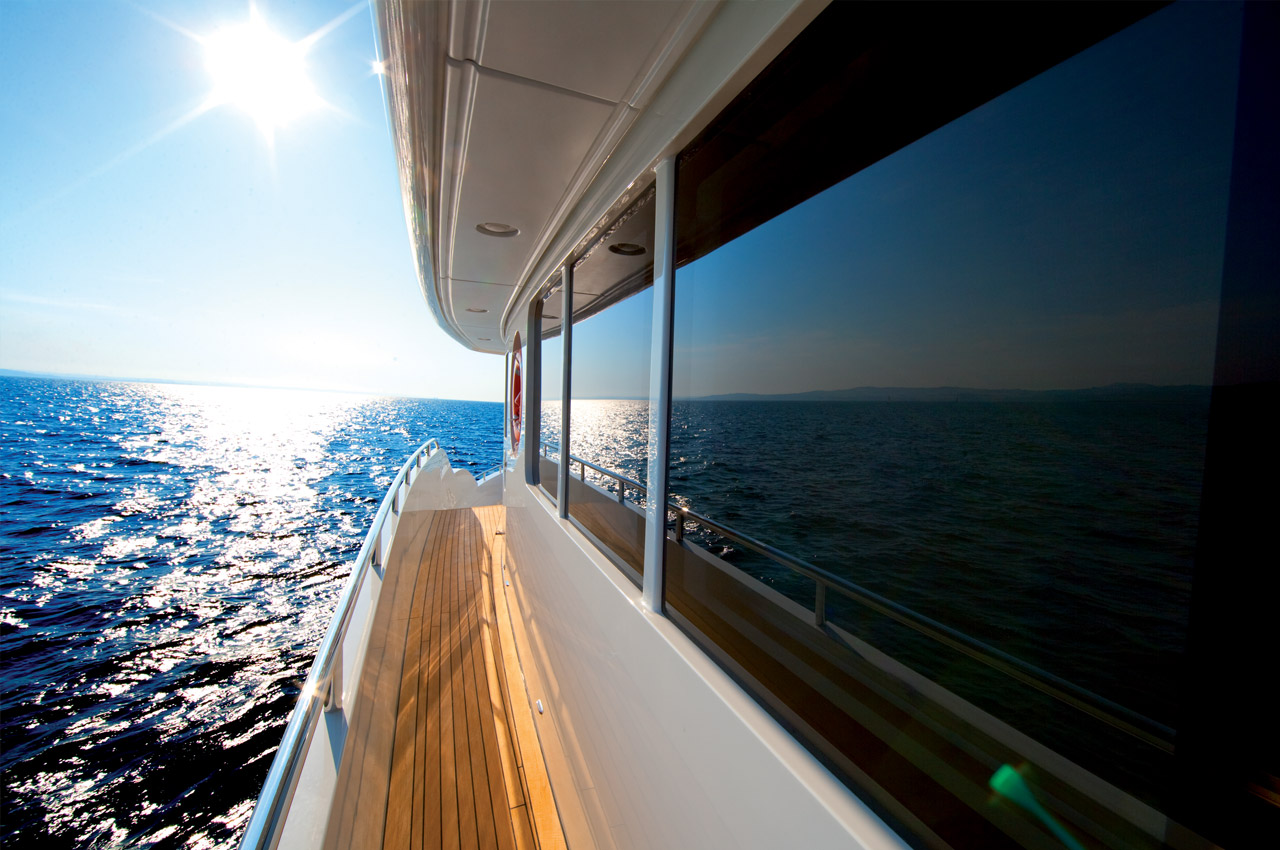 DARWIN WOULD
BE VERY PROUD
OF US
Ennio Cecchini - CEO
CANTIERE DELLE MARCHE,
ANCONA, 20 JANUARY 2013
Darwin would be very proud of us, I am sure about it. Here at CdM we never stop evoluting, upgrading, improving.
Another important milestone of our history has been now reached, and I am very happy to share it with all of you: since last December, in fact, Vasco Buonpensiere has become officially a shareholder of Cantiere delle Marche, while mantaining his role of – successful – Sales and Marketing Director of the shipyard.
Offering to Vasco this opportunity has been so natural for all of us: he is one of the founders of CdM since our startup and – as many of you have experienced directly – has lived the last two years, 24/7, in the shipyard, for the shipyard, as a part of the shipyard.
Seen the aforesaid, let me take this opportunity, also on behalf of the other shareholders, to publicly welcome Vasco and to wish him (and us...) best of luck for the years to come! We are a great team, and month after month we are really enjoying what we are doing as never before, believe me!
I will steal only a few more seconds of your time to launch a new initiative related to this Buletin: whoever of you who feels like writing an article for us, being it about Explorer Vessels or whatever else subject linked to our World, please send an email to lp@cantieredellemarche.it.
We would like to transform this Buletin and make it as much open as possible to all the yachting passionates like you are, trying to be a little less autoreferential, sure that among you all there is someone who has very interesting things to say and share with us! I hope you like the idea and that we will receive many of your articles in the weeks to come!
The yard itself was of one of the highest standards I have seen. It was kept extremely neat and clean with plenty working space. The production programme was up to date with well kept records. I couldn't have been more impressed in the way the production was being managed. In our short time at CDM, we had a lot to cover within a few days.
YOU MAY LIKE
THESE ARTICLES
link to article
UPTIGHT: DESIGNED
FOR OFFSHORE FISHING
Simon MIlovanovic Varvaro - Senior Project Manager