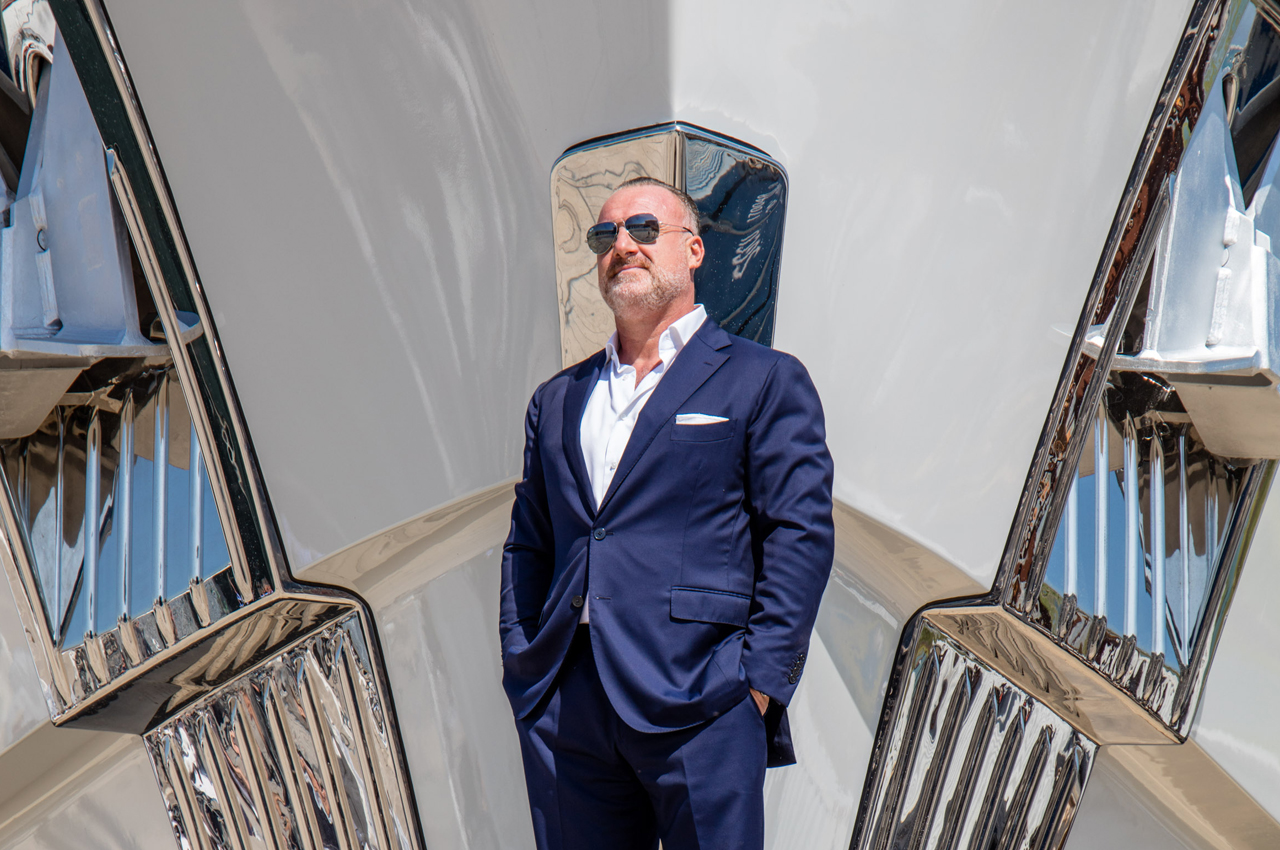 HERE WE
ARE AGAIN
Vasco Buonpensiere - Sales and Marketing Director
CANTIERE DELLE MARCHE,
ANCONA, 03 APRIL 2018
Dear Friends,
Here we are again after a long pause due to the most hectic, challenging and exciting period of our young history!
In the last six months, in fact we have delivered two vessels (Darwin Class 102 and Nauta Air 111), sold two second hand Darwin Class (86' and 96'), signed four contracts for yachts from 39.5 to 41 mt, and developed a new model which we will present soon to the press worldwide (one 39 mt unit already sold). We have now 8 yachts under construction at our facility and a brand new shed is hosting the biggest Explorer Vessel we have ever built here at CDM: the 499grt K42, under construction for a client of Floating Life, is now about 12 months from delivery and growing under our eyes every day!
As you will read in the two interviews to Bruno Piantini (GM) and Ennio Cecchini (co-founder and CEO), this incredible voyage is proceeding at full steam indeed, and I have never been more proud for having been one of those who has contributed to starting it up!
I take this occasion to thank all of you who are constantly supporting us and those many who have written to us asking about receiving more news via this Buletin or via social networks: we will be back soon 100% on all channels… stay tuned!
Safe winds and following sea,
Vasco
YOU MAY LIKE
THESE ARTICLES
link to article
UPTIGHT: DESIGNED
FOR OFFSHORE FISHING
Simon MIlovanovic Varvaro - Senior Project Manager