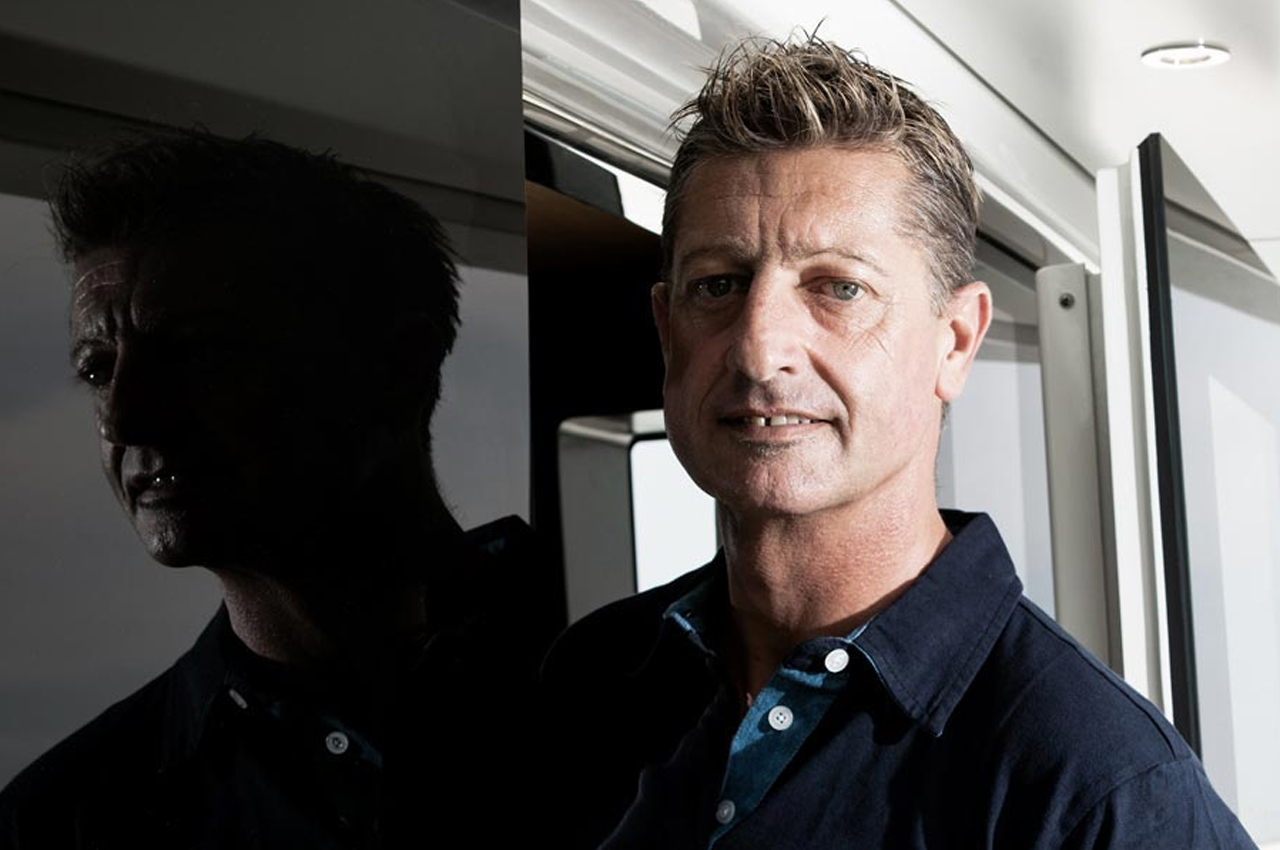 IAMCDM
DAVID SHAVE
Nauta Air 86' Capitan
CANTIERE DELLE MARCHE,
ANCONA, 09 May 2012
Standing at the helm of an Explorer Yacht could appear to be purely romantic but experience and awareness are also needed.
What kind of experience is necessary to be at the helm of a Nauta Air? Despite its size, which can be misleading, the Nauta Air 86 is a small craft for all intents and purposes. The complexity and sophisticated engineering of the onboard systems and the redundancy of all of the fundamental equipment for the boat, let's say, are totally comparable to what you would normally find on sea craft that are greater than 300GT. This is why someone wanting to take command of a Nauta Air needs to have the necessary skill and expertise from an engineering standpoint. And yet, it is incredibly simple as far as steering and maneuverability are concerned, thanks to the excellent design of the water lines, weight, and propulsion.
How did the choice of aluminum come about? That was practically a forced choice, since my ship-owner had expressed the desire to purchase a boat or yacht that was entirely customizable. He wanted a sea craft that would be lightweight, yet solid and have the combined features of both high performance and seaworthiness, all with style and in conformity with cruising plans. In the current market there aren't too many shipyards that can build this type of vessel, particularly ones that can do so in a structured way, with a sizeable market share, and with the degree of success enjoyed by CdM. These last features are especially important for the re-sale value of the yacht on the used boat market; it is essential to keep this in mind when you go to buy one! A length of 86 feet provides the ideal balance, by the way, between having an easily managed yacht and having all the comforts of a much larger one.
What has impressed you most about this first season at the helm? From a design and construction point of view, it is certainly the extreme reliability of all of the onboard systems, the easy maintenance and operation of the systems, and the boat's seaworthiness in particular, which was tested during a strong storm with five-meter high waves in the Golfo del Leone. The boat behaved incredibly well and certainly better than any fiberglass one would have; she was stable, loose when riding the waves, always responsive to the commands. A real joy for the commander and for the ship-owner and his guests.
YOU MAY LIKE
THESE ARTICLES
link to article
UPTIGHT: DESIGNED
FOR OFFSHORE FISHING
Simon MIlovanovic Varvaro - Senior Project Manager