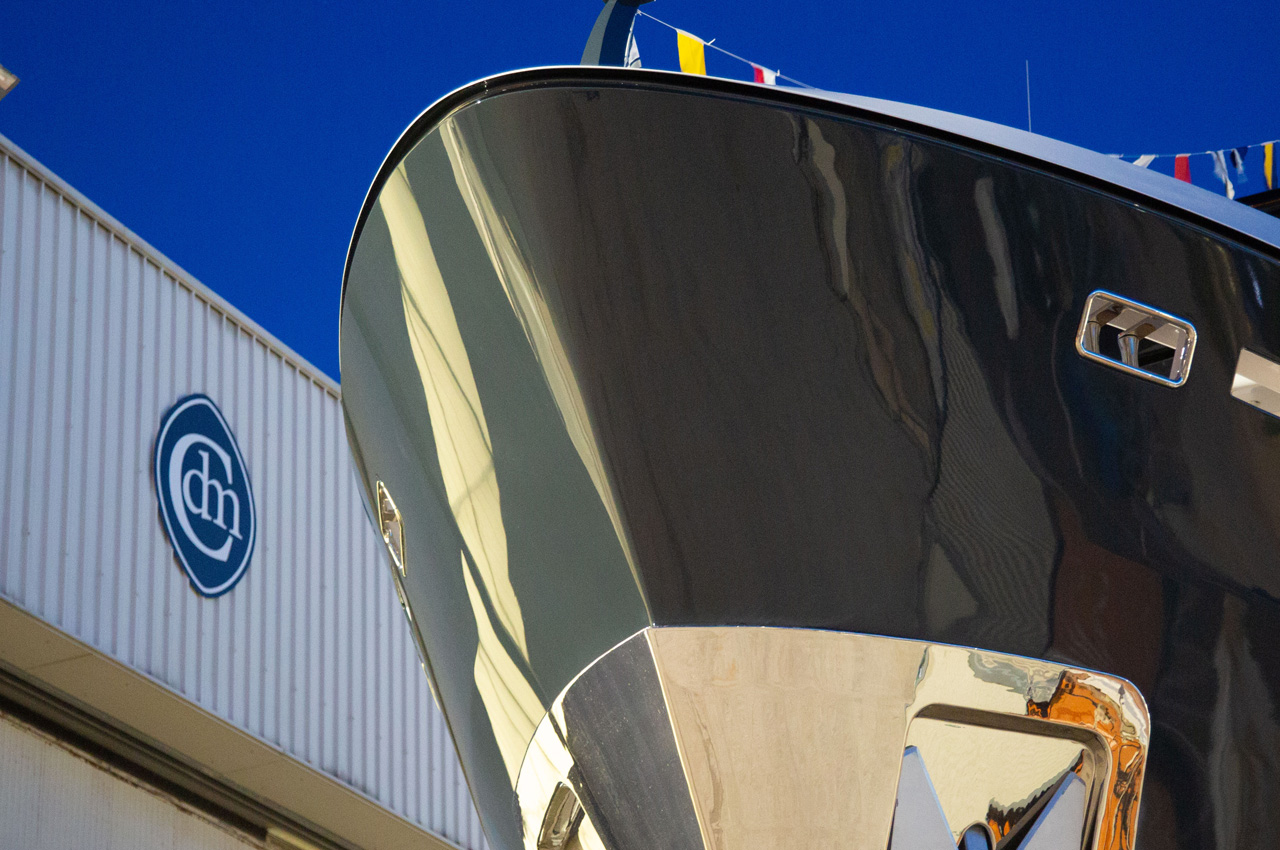 INTERVIEW TO MARTINO DEL NEVO, NEW COO OF CANTIERE DELLE MARCHE
Martino Del Nevo - COO
CANTIERE DELLE MARCHE,
ANCONA, 11 APRIL 2022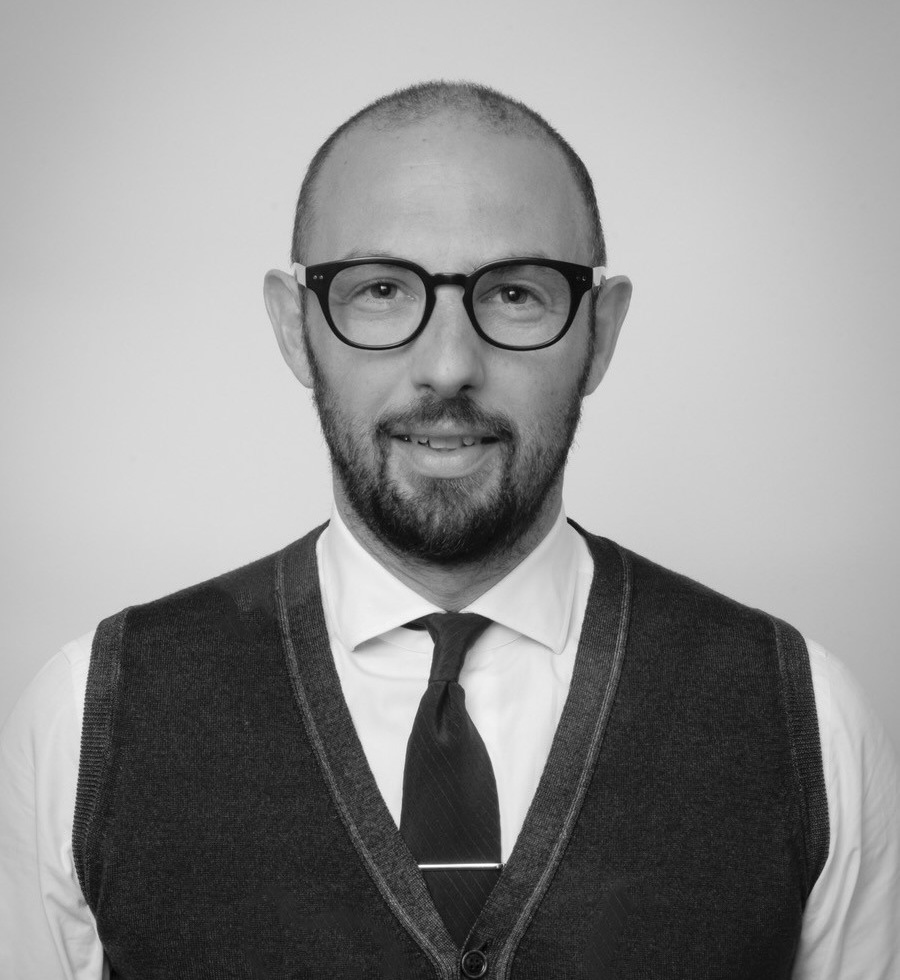 Martino Del Nevo got a degree in Yacht and Powercraft Engineering at Genova University and then obtained an Executive MBA at the Politecnico di Milano and attended a Strategy Executive course at Harvard University. In his career Martino gained an international and diversified experience in ship and yacht building. From 2001 to 2004 he worked in Finland at Kvaermer Masa-Yards in Turku as Onsite Coordinator for the interior areas of some of the largest cruising ships ever built (approx. 140,000 GRT). Back in Italy, Del Nevo became Account Manager and Production Project Manager at ISA Yachts (for yachts in steel and aluminium above 500GRT). After that he flew to Turkey, to Sunrise Yachts becoming Project Manager for the construction of M/Y Estel, a 63m yacht designed by Espen Oeino.
In the most recent years, Martino Del Nevo worked for the two largest groups in the yachting industry, Azimut Benetti and Ferretti Group, as Head of Project & Product Manager for Azimut Yachts and Project Manager for Benetti Yachts, and Head of New Projects at Custom Line (Ferretti Group).
The above information outline Martino Del Nevo professional background, what we would like to give you is an insight on Martino's, personal life, approach to work and relationships and what are his programs and plans to optimise CDM's procedures in order to keep up with the challenges following on the yard's commercial success.
CDM – Most people involved in yacht building have themselves a close relationship with the sea, not only a professional one. You were born in Genova, a town which has in the sea its own raison d'être. Did this influence you and your choices?
Martino Del Nevo – Very much indeed! I was born in Genova but soon after my parents left Italy and we lived in many different countries of Central and South America, and Africa. When I was a teen ager we moved back to Genova. My personal experiences as a young boy growing up in foreign countries had taught me how to relate to people with different culture and habits and Genova, with its history and ingrained tradition of commercial and cultural trades, helped me to keep an open mind and develop a straightforward attitude towards people and life in general. As for my love for the sea, well, how can you grow up in Genova and neglect the sea?
Over the years, I've practiced sailing, always at amateur level, enjoying it very much. With my family (my wife and our two children) we usually spend our holidays sailing in the Med and we own a small sailing boat for day cruising along the wonderful Conero coast.
CDM – You were working with the Ferretti Group when CDM proposed you to become their COO. On one end of the scale one of largest group in the world for the construction of yachts above 30 metres, on the other a niche shipyard entirely dedicated to the construction of explorer vessels. How and why you decided to accept the offer of the latter?
Martino Del Nevo –It has been a difficult decision, as you can imagine. I had to abandon a comfort zone. I was satisfied with my job at Custom Line and very much focused on new projects, yet, curious by nature, I'm always open to new experiences and ready to give myself a challenge. I had been following Cantiere delle Marche growth in these last few years and appreciated much their products, their bravery and farsighted approach to yacht building.
I am quite concerned with environmental issues and full displacement yachts built in steel with long range and very frugal fuel consumption match with my vision of environmental friendly yachting. On top of that, when I got in touch with the top management and the staff of CDM I felt that they all shared a strong sense of belonging. I was positively surprised that at CDM they equally care for quality in both the construction of explorer yachts and human relationships. I think that one of the key of CDM's success lies in there. That approach sets direction, gives the team focus and purpose.
CDM – A rather small company, CDM can stay committed to their mission whilst being flexible in their approach where larger companies/shipyards can be somehow slowed by standardised procedures. Size matters, do you agree with that?
Martino Del Nevo –Yes, and I feel more comfortable in a smaller company where the relationship between top management and employees is closer. The exchange of knowledge, opinions, points of view gives everybody the opportunity to grow. An aspect that I have already experienced at CDM is that no one is ever blamed or pointed out for a mistake he/she did but the entire team gives its contribution to find the best solution to solve it. You breath sympathy at CDM.
CDM – ...you are describing the perfect shipyard! What are your plans to further improve it?
Martino Del Nevo –CDM works well yet it needs a few, little adjustments to step to a further level. Thanks to its relentless effort CDM earned a reputation as the best explorer yacht builder in the world, we want to be up to it and we want to become the best shipyard to work for, too. I've been entrusted to optimise and reorganise procedures in order to delivery all yachts on time and cost and to deliver quality as we always did. The commercial success of our yachts (of which we all are extremely proud) obliges us to rethink many things, to increase the number of staff and to better define roles and responsibilities within departments by giving a higher level of autonomy to make certain processes smoother. CDM is a well-oiled machine and I don't mean to 'unhinge' balances that proved to work well yet we gained awareness that the number of yachts under construction impose us a change in pace and procedures. We also have to improve operations efficiency while keeping costs under control. Alongside the internal restructuring process, in the medium term our aim is to consolidate and expand our presence in different market areas.
CDM – Building a yacht is a long and complex process. You mentioned three main constraints: quality, time, costs, what about CDM's mission?
Martino Del Nevo –CDM bases its business model on building only to order, never on speculation, so we are very much focused on the satisfaction of every single client, on her/his specific requests and wishes. The scope of our work is very clear to all of us and we are committed to it. Since I started working at CDM I realised that the relationship between staff members and clients is extremely good, friendly I dare say. Yet, this is not part of the mission… this is the way CDM people do things by nature!
YOU MAY LIKE
THESE ARTICLES
link to article
UPTIGHT: DESIGNED
FOR OFFSHORE FISHING
Simon MIlovanovic Varvaro - Senior Project Manager