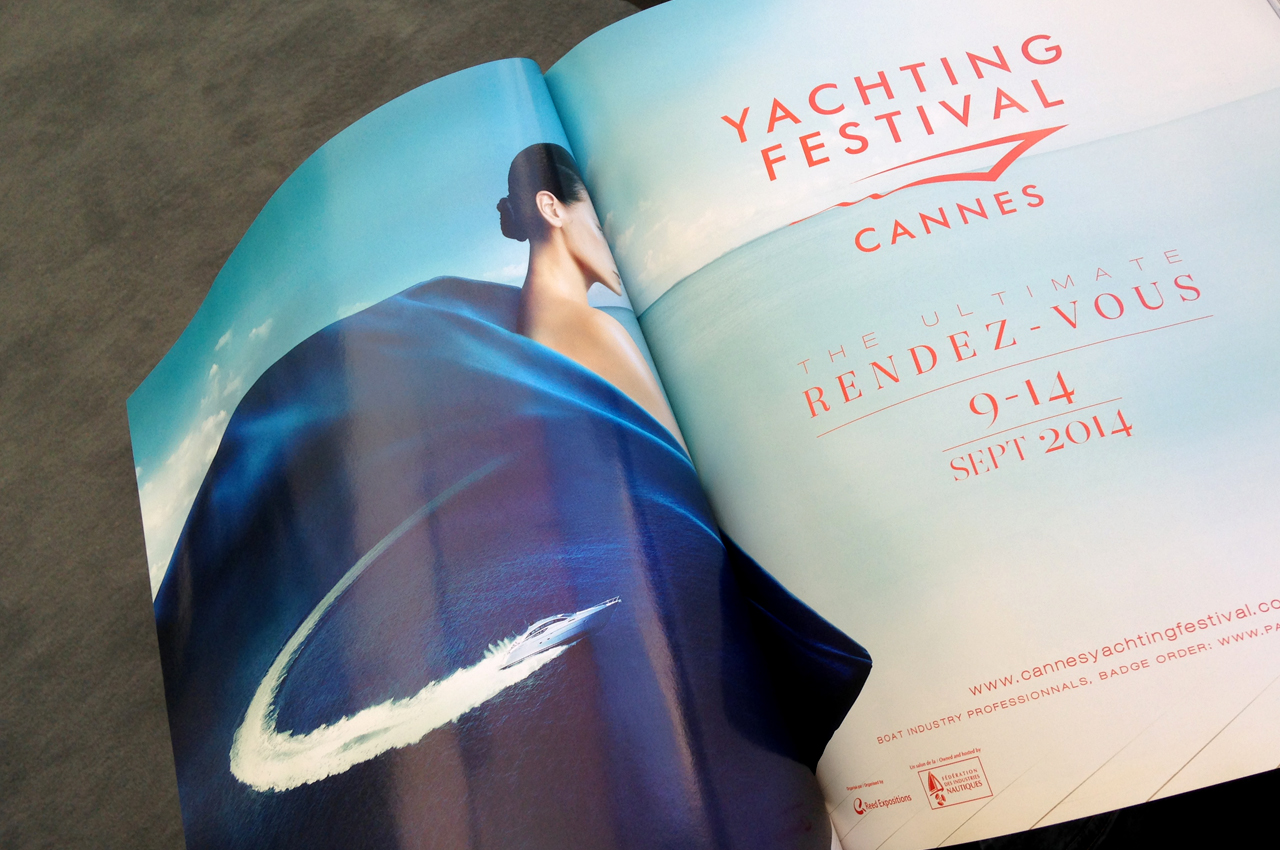 IT IS BOAT
SHOW SEASON
AGAIN!
Vasco Buonpensiere - Sales and Marketing Director
CANTIERE DELLE MARCHE,
ANCONA, 11 JULY 2012
We are thrilled to start with the Festival de La Plaisance in Cannes, where we will be proudly exhibiting our Darwin Class 86 M/Y Percheron, and where we will be available for all of you who'd like to visit her and/or just pass by our stand for a Yacht Chat! We have been incredibly busy all summer long with deliveries, visits at the yard, prospect's inquiries and a lot of activities in preparation of one of the most exciting shows worldwide.
There are many reason why we love Cannes: one for sure is the fact that after a summer cruising and using their own boats, both owners and captains are coming to see if the market is proposing something new which can fulfill al of their new needs, as dicovered during the season. The interest in Cannes is always real and tangible, and we are delighted to show a product which – for sure – answers to many of those new requirements... Last year, with our first Darwin Class 86 we had more than 150 visits, and most of our success has actually started there, with visitors stepping out of the boat with a common comment: finally, something new and produced thinkng properly about owners and captains needs first of all! We hope that this year we will be able to confirm and overcome your expectations at this regards. As you will notice this edition of the Buletin is a bit different. Instead of following the usual scheme (Editorial, captain's comment, owner's article, designer's point of view, employees article, we decided first of all to insert two interesting and unusual interviews for our industry.
The first one is an interview made to a prospect client who tells us why he is considering CDM as the possible shipyard of his choice for his next family's Yacht: we strongly think that purchasing a yacht is a very serious and important step for anybody, and we are proud to read the words of this South American Client, who has perceived how CDM staff is attentive to make the decision process as solid and meditated as possible. It is one year now, and we are getting step by step to the final decision together with these lovely friends that, along these months, have become part of our family. The second interview is made to the owner of M/Y Percheron, the Darwin Class 86 which you will be able to visit at the Cannes Boat Show: from the decision to buy an explorer to the delivery, we think it is very interesting for all of you to read the owner's feeling and consideration towards CDM and its building and customer-care approach.
I am also very glad to introduce a new section of the Buletin which we will replicate in all the following issues: one of the most influent journalists in the Yachting industry – Franco Michienzi, Director of Barche – has sent us his thoughts about the displacement approach to cruising and the importance to live slowly. Slower is better is definitely a perfect claim for our Vessels and goes perfectly with the concept of Exploring and Enjoing the world!
I think it is going also to be interesting for you to read the words of our great Distributors for Asia Pacific, China and Australia, Lee Marine. They are incredibly expert and knowledgeable and we are very proud to read their words together with all of you.
I hope to see many of you next week in Cannes: a glass of Prosecco and a spectacular Vessel are going to be at your complete disposal anytime!!!
YOU MAY LIKE
THESE ARTICLES
link to article
UPTIGHT: DESIGNED
FOR OFFSHORE FISHING
Simon MIlovanovic Varvaro - Senior Project Manager