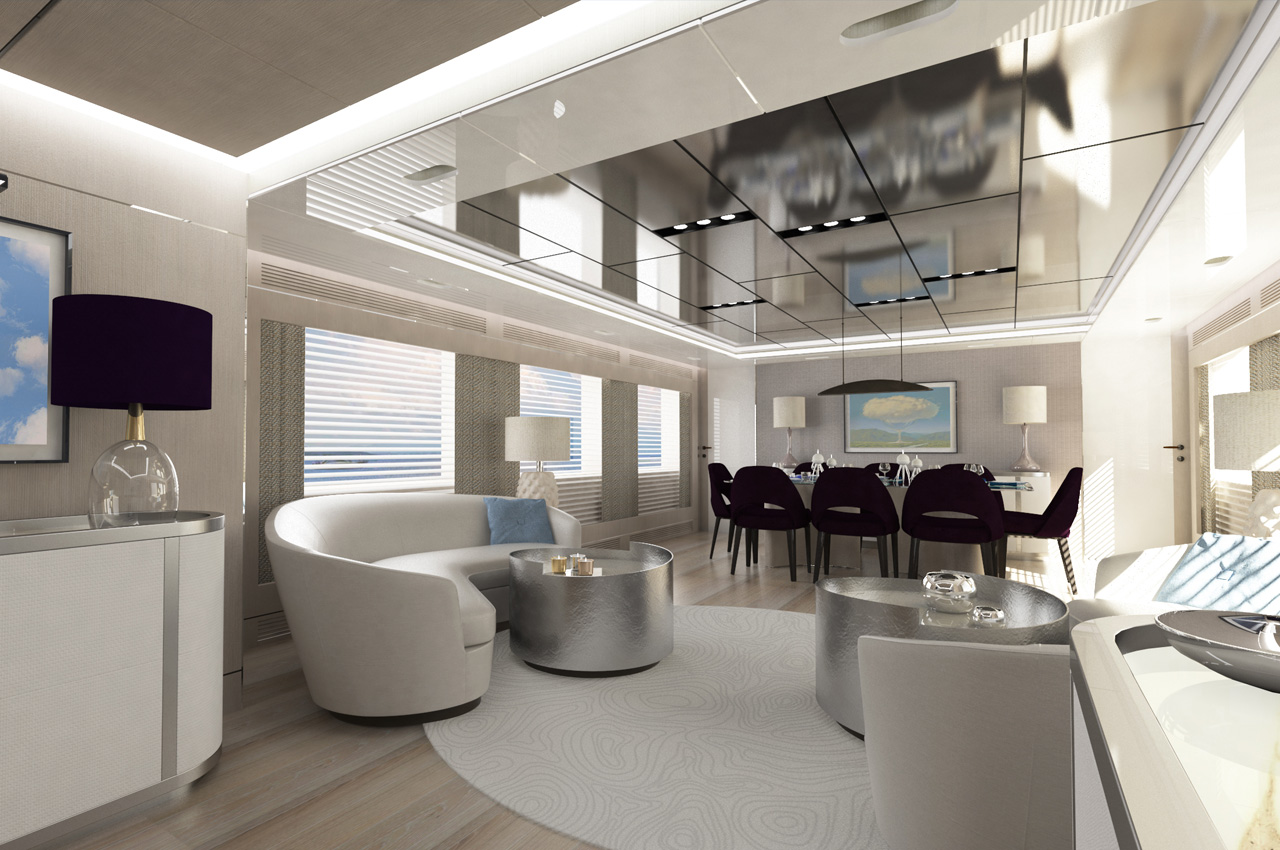 M/Y ARCHIPELAGO,
THE DESIGNER POINT OF VIEW
Francesco Guida - Designer
CANTIERE DELLE MARCHE,
ANCONA, 04 JULY 2019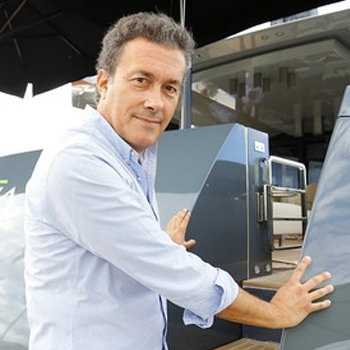 What was the Owners brief? They wanted something refreshing, not overdesigned yet with a strong character. They asked for an easy and clean design that matched their life style and tastes.
Did you take the exterior design of the yacht as a clue for the interior design? Generally speaking we always try to create an interior design which is cohesive to the yacht's exterior style and feel. Archipelago is no exception.
I guess it was not easy. How did you succeed in doing what asked by the Owners? The overall design has been though through. We created an understated cocoon that provided the perfect background to draw attention to furnishings, materials and details. We have designed a linear yet complex geometry which helps create a lively composition where each element stands out for its shape, color, finishing. Whether orthogonal or sinuous, boxy or curved, Archipelago's interior design and decoration are meant to provide an intimate and pleasant feel. A sense of space and relaxation is the key-theme throughout the yacht. A meticulous choice of excellent materials, wisely distributed lighting system and right scale of furniture are at the heart of our project.
Is there a place on board that better explain than others the design philosophy you applied on Archipelago? Rather than talking of a specific area, room or feature, I'd like to underline that cohesiveness is the element which characterizes Archipelago's design. Our aim was to create a plain overall setting which hid some surprises to brighten up the interior design. We wanted to avoid monotonous or tedious spaces. As I told before, we worked a lot on geometry and shapes trying to create functional yet cozy environments.
What is the main wood on board Archipelago? Oak. We extensively used this wood to compose livable spaces that are welcoming and relaxing to provide the Owners and their guests a pleasant and relaxing experience.
Did the Owners participate to the project of the interiors? Yes, and they enjoyed it, too. The Owner's wife has had a key role in the selection of all materials and fabrics as she has a great sensibility and knowledge in this area.
YOU MAY LIKE
THESE ARTICLES
link to article
UPTIGHT: DESIGNED
FOR OFFSHORE FISHING
Simon MIlovanovic Varvaro - Senior Project Manager