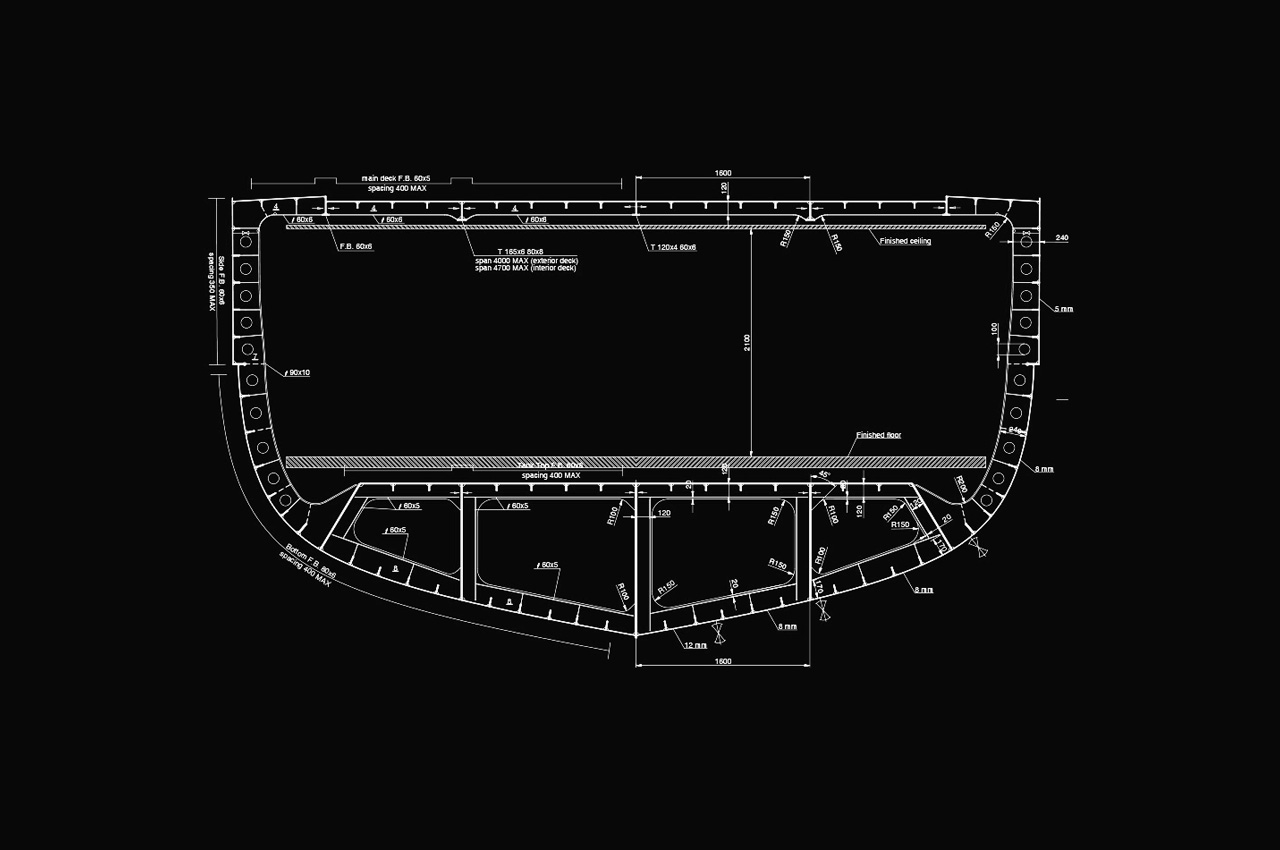 QUALITY OF BUILD STARTS AND FINISHES WITH THE PEOPLE DESIGNING AND BUILDING THE YACHT
Ian Wastell - Surveyor
CANTIERE DELLE MARCHE,
ANCONA, 16 APRIL 2015
This is not the first Darwin Class you surveyed during the build: can you tell us which is the former one and what differences you noticed between the two projects both in the owner's requests and brief and the build itself? The first yacht was M/Y Percheron, but both yachts are very similar in terms of construction and details. The two main differentials between builds were the additions of a fresh water ballast tank and the installation of a larger fuel overflow tank in the engine room. Both of these additions should serve to improve not only the controllable trim of the vessel but an overall improvement in operational characteristics.
We have heard many times about CdM and its quality: can you summarize for us where CdM really makes the difference with this regard? The first and most obvious difference is the feel of the yard and it's people. Quality of build starts and finishes with the people designing and building the yacht. The yards general demeanour allows for closer, more personal relationship, allowing for a greater level of involvement that ultimately gives the client an increased level of satisfaction and sense of pride with the final product.
The owner of Stella Del Nord is a very knowledgeable professional when it comes to painting processes and products and he had specific requests about it: what is the outcome of his requests and what the final result? Working in close collaboration with the owner, bringing his wide experience has brought benefits to every stage of the project. From the early stages with specific requests of the coating cycle resulting in improvement in the surface preparation to great care in selecting the final coatings and clear choice of the appearance of the surface finish. The result is a good looking vessel which has been carefully painted to a high standard that will be easy to maintain over time.
CdM is known for its flexibility and deep level of customization of its products. Which are the features in Stella del Nord which better show this attitude, in your opinion? Several areas onboard were customised as a direct result of the owners input and deep understanding of engineering as a whole. The generator composition was altered to allow for a smaller nighttime running generator, providing amongst other things, reduced energy consumption and electrical loads during quiet hours. The air-coditioning system was also modified with the addition of fuel burners and hot-water radiators, adding to further optimise of efficiency of the system.
YOU MAY LIKE
THESE ARTICLES
link to article
UPTIGHT: DESIGNED
FOR OFFSHORE FISHING
Simon MIlovanovic Varvaro - Senior Project Manager