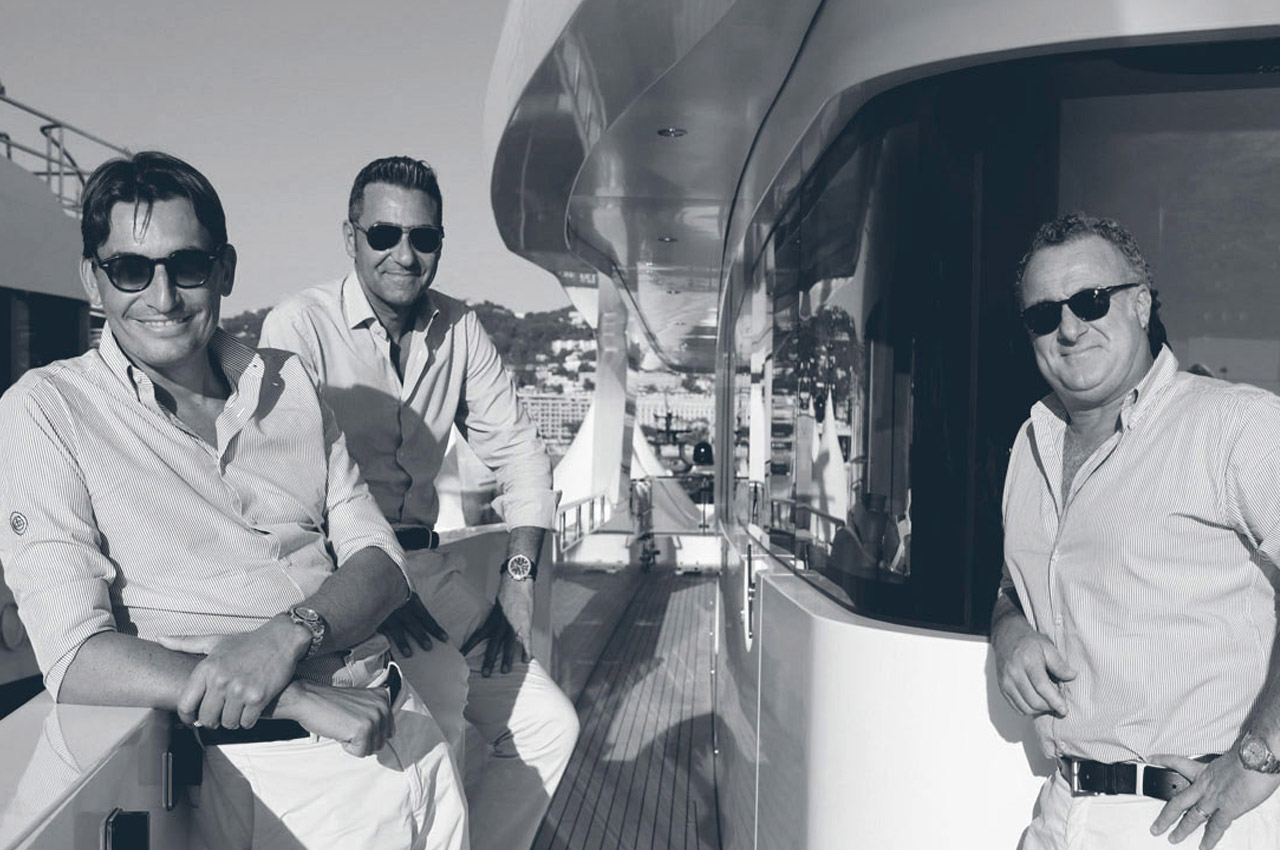 SETTING COURSE
TOWARDS THE FUTURE
Vasco Buonpensiere - Sales and Marketing Director
CANTIERE DELLE MARCHE,
ANCONA, 10 APRIL 2020
What might be called a massive, tremendous storm is hitting the world, however - since we are explorers at heart - we are not waiting in a sheltered anchorage for this storm to blow over but we unfurl our sails and set course towards the open sea.
It means that we direct our eyes firmly on the future while trying to get the best out of this precarious time.
It means that we are trying to overcome the misgivings of the present and look to the future, on all fronts, with open mind and eyes. We are widening our perspective, we are thinking about ourselves as a shipyard, as a team, we are reflecting on many aspects of our internal and external relationships, about how we communicate our core values to the (yachting) world.
There are times when being cautious is imperative, there times when being audacious is necessary. In these tough times, more than ever, we are trying to find a balance between these two approaches.
You know that we are used to think out of the box. We don't follow 'crowded' paths, we open new paths. CdM's tenth anniversary - 2010-2020 - will be no exception. We had scheduled many events and initiatives to celebrate it. Due to the contingent situation we are re-scheduling and re-thinking all events, and, sailing in the open sea, we are elaborating new ways and tools to celebrate our anniversary and to keep a channel open with the (yachting) community.
A DECADE OF
EXPLORATION,
TOGETHER
READ MORE
YOU MAY LIKE
THESE ARTICLES
link to article
UPTIGHT: DESIGNED
FOR OFFSHORE FISHING
Simon MIlovanovic Varvaro - Senior Project Manager