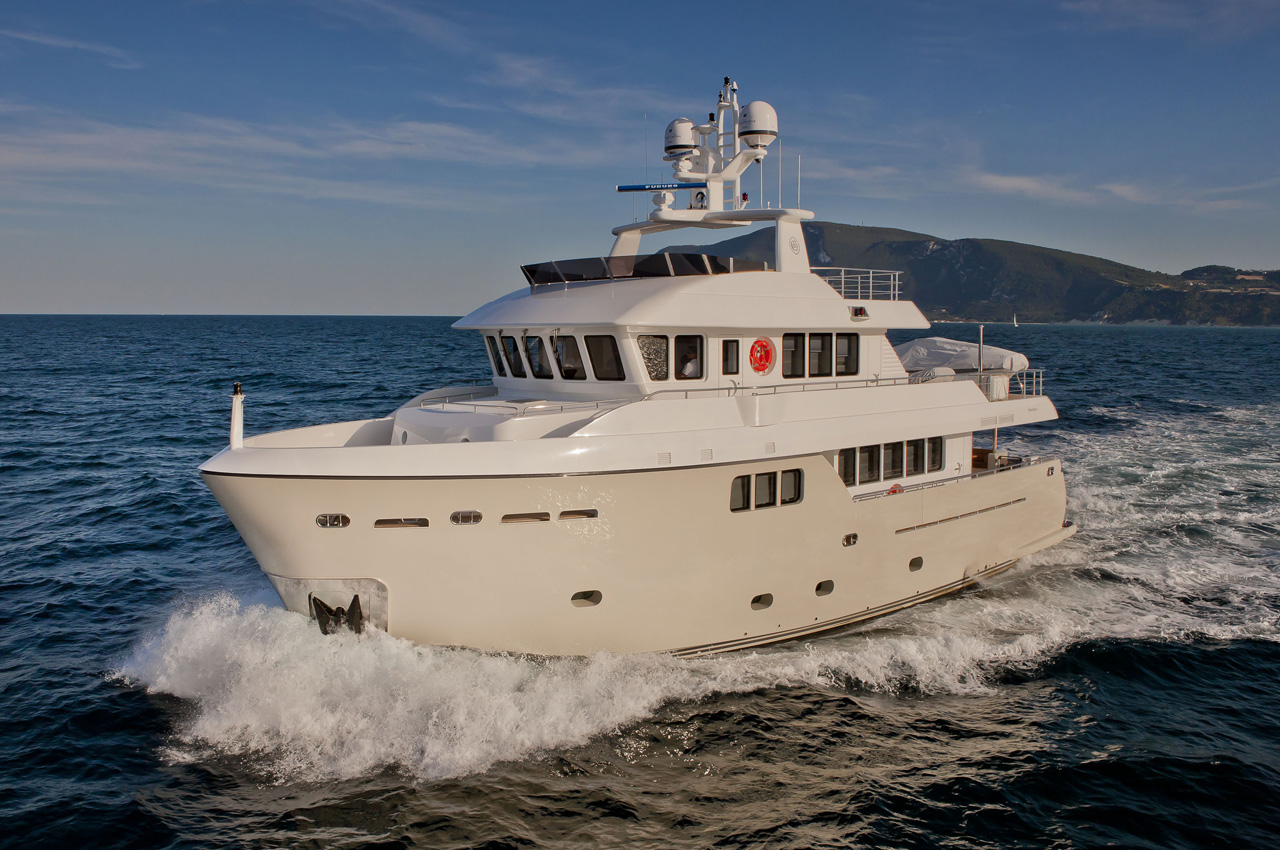 THE 15.000 MILES
OF PERCHERON
Owner - M/Y Percheron
CANTIERE DELLE MARCHE,
ANCONA, 05 NOVEMBER 2013
We have read a lot about your M/Y Percheron on the press, on CdM Newsletters and in the blog which has followed all the transatlantic crossing and the first part of your cruise in the Caribbeans: how many miles your Darwin 86 has logged until now, and what has been the most exciting part of them? Yes, Darwin 8602 has been logging hours, having completed one Atlantic crossing and three long Caribbean cruises. She is currently sitting in a US marina getting ready for a trip to Central America. Time on the boat is always exciting. One of the big advantages of an explorer hull like Percheron is the cruising possibilities it opens up and this means that adventure is always around the corner... Panama, Providencia, Cartagena de Indias, Galapagos.
After all these miles, you have had the opportunity to test the boat, indeed, but also to understand very deeply your cruising needs onboard: what would you definitely keep the same in your next boat and what would you ask to change? Percheron was in essence a custom build that was strongly adjusted according to our needs. There is almost nothing we would do differently. We do need more space, a bigger tender and a place to park our vehicles! Having said that, this is probably the most spacious 86 footer in the world... but we have so many kids!
Seen the aforesaid, are you thinking of changing your boat in the future? If so, what would be the size and why? We are planning to make full use of Percheron and then move to a bigger hull in a few of years. I think the LoA that will most suit our needs as the kids grow is probably 10-20 feet longer. I am a big fan of the Darwin design. Its a perfect marriage of form and function. I always tell visitors that CdM is the only yard in the world that could have produced a hull like Percheron. Tough, modern, refined and very comfortable.
Would you build it at CdM? Why? (obviously if you say no, we will skip this one...) Yes, of course we would. Why? 1) The product is fantastic, I have yet to find anything that matches, 2) The price is very attractive for such a high quality build, and 3) CdM is a family and we all feel a part of it.
Can you share with us your future cruise plans? Where are you heading to in the next months? We will be exploring the Panamanian coasts, both sides, including a crossing of the canal. We will also be stopping at Providencia, a small but lovely Colombian island off the coast of Nicaragua, and then sailing to Islas del Rosario and Cartagena, one of the most beautiful Spanish colonial cities in the world.
You have heard that another Darwin Class Vessel has just sold by CdM: is this felt as a good news by the owner of a sistership or is this in a way disappointing as there is going to be another owner with a vessel very similar to yours? Vasco, what are you talking about? You know no two Darwins are alike. But of course I applaud the news of a new CdM hull in the water, as if I was a shareholder...
YOU MAY LIKE
THESE ARTICLES
link to article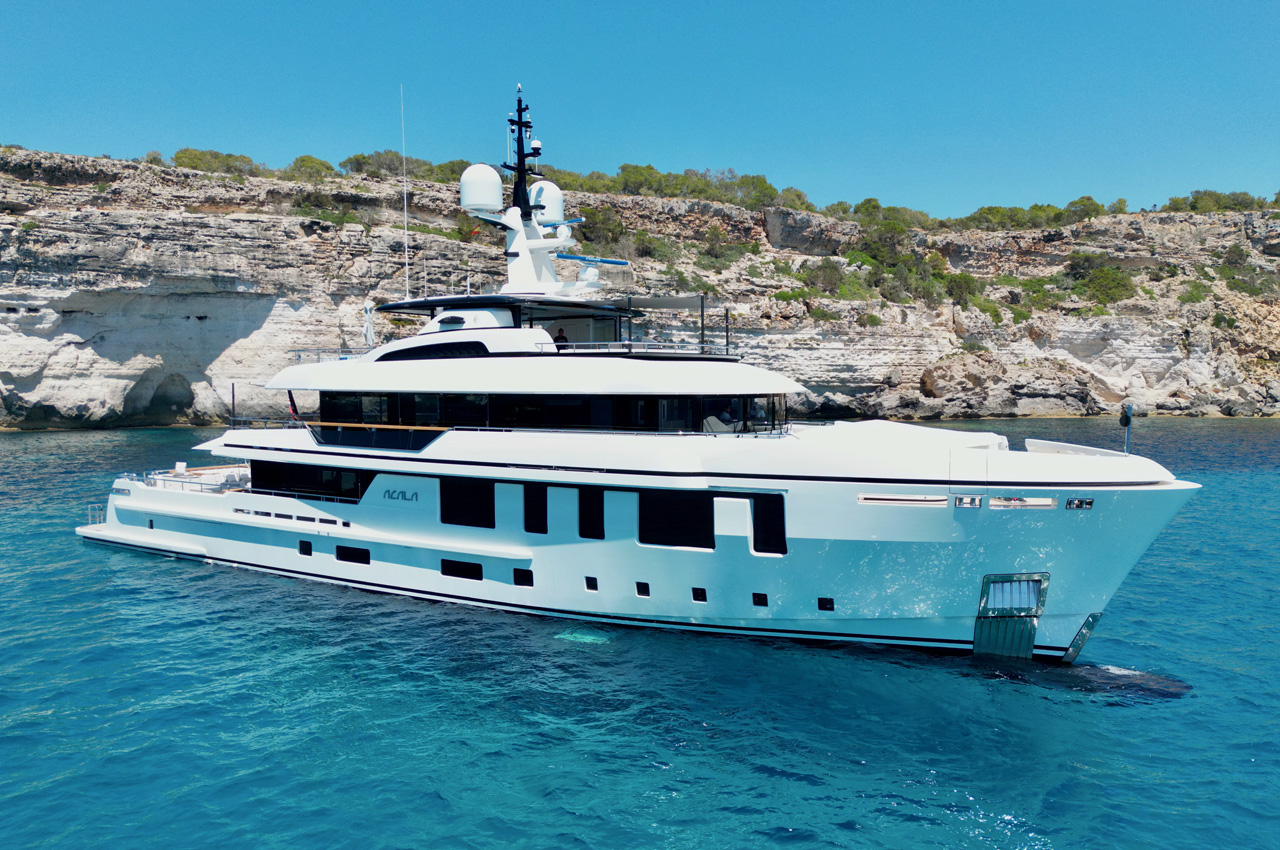 ACALA STANDS OUT AT THE WORLD SUPERYACHT AWARD
Vasco Buonpensiere - CdM's co-founder and CEO