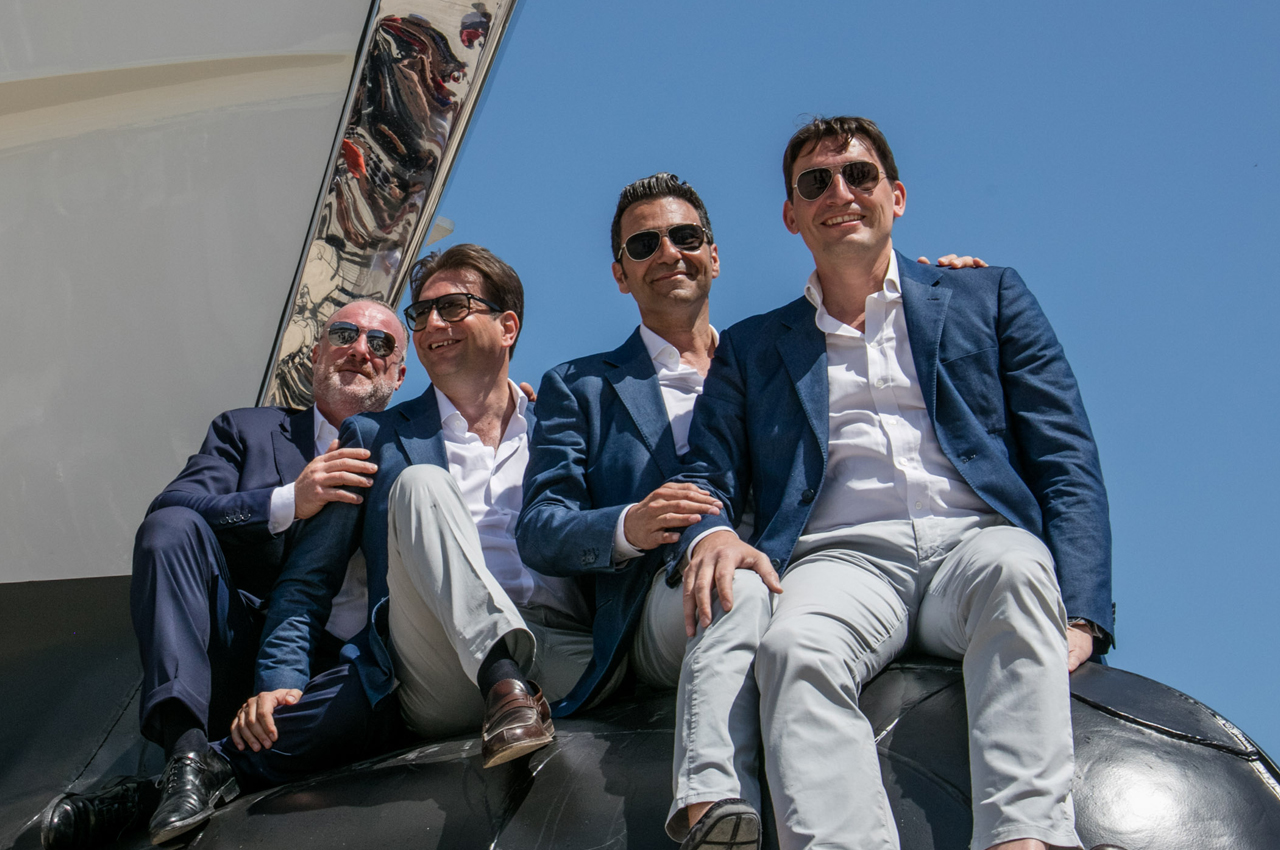 TOGETHER...
BEYOND
YACHTING
Vasco Buonpensiere - Sales and Marketing Director
CANTIERE DELLE MARCHE,
ANCONA, 22 AUGUST 2017
Dear Friends,
if there only could be the possibility to properly translate in words the positive energy and the atmosphere we are experiencing here at CdM in these days!!! Six yachts are keeping our team busy and excited, indeed: five yachts are under construction proceeding at a steady pace, and M/Y Rosey (ex Yolo - Nauta Air 86) is undergoing an extensive interiors refit for her new owner.
We have still to recover from the amazing and joyful launch of the second of four Darwin Class 102 sold: M/Y Babbo, a very special vessel which also features interiors designed by the acclaimed Mexican architect Simon Hamui. An increased sun deck and a completely different Master Cabin lay out differentiate this Darwin 102 from her sistership M/Y Acala. The family will cruise the Med extensively this year, enjoying the beauty of Croatia, Montenegro, Turkey, Greece and the italian islands before heading to the Festival de la Plaisance in Cannes in September.
I take this opportunity also to mention the first Darwin 102, M/Y Acala, which - after having reached Florida from Europe - has started her pro-diving trip. They are no stopping putting miles under their keel and after having been in Bahamas, Cuba and the Mayan coast of Mexico, they are now in Belize on the Blue Hole (check our instagram account to see amazing pics of her)!
A World Premiere and CdM new Flagship it is also just a few days away from her launch : the Nauta Air 108 M/Y Narvalo. Designed by Mario Pedol and Massimo Gino at Nauta Design, she will show to the whole world that CdM is bringing the Explorer concept to new frontiers. Thanks to the joint creative effort of Nauta Design and the owners (a very sophisticated family with great taste and incredible knowledge of design and architecture), in fact, our Nauta Air 108 with its timeless and elegant design, demonstrates that for a Yacht to enter into the Explorer category, it is not a matter of look. Having witnessed in the last years many White Yachts dressed like Explorer Vessels, after having created the one and only Darwin Class, we are proud to present... another real Explorer Yacht. At CdM we are strongly convinced, in fact, that being an Explorer Yacht is about the quality of the build, its reliability, overengineering, redundancies, seaworthiness and clever arrangements for crew, toys and guests who want to travel extensively hasslefree. Once you are able to create, engineer and build that, just give it the exterior line you consider more adequate to it and expand your horizons!
Have a great Med Season!
YOU MAY LIKE
THESE ARTICLES
link to article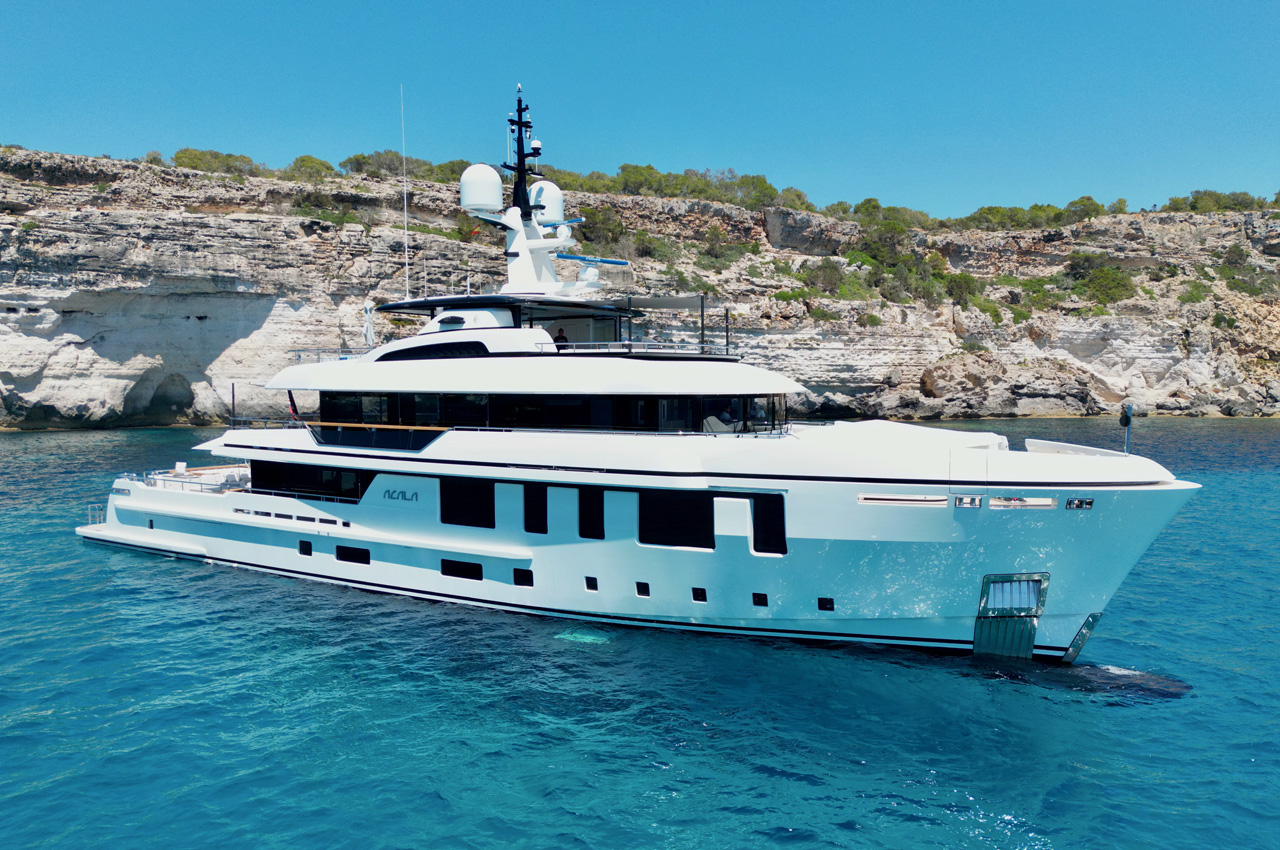 ACALA STANDS OUT AT THE WORLD SUPERYACHT AWARD
Vasco Buonpensiere - CdM's co-founder and CEO