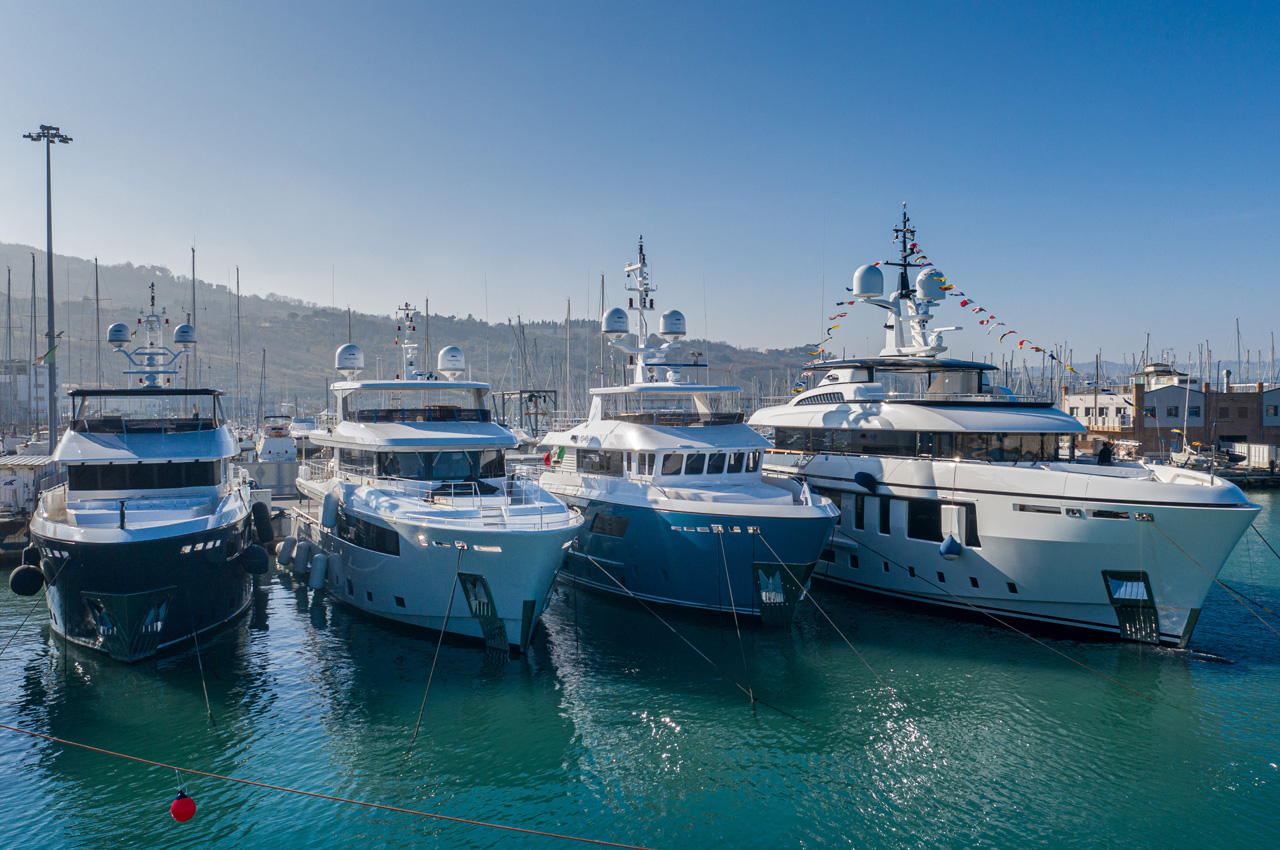 UPWARD TREND
ON ALL FRONTS
Vasco Buonpensiere - Sales and Marketing Director
CANTIERE DELLE MARCHE,
ANCONA, 17 MAY 2022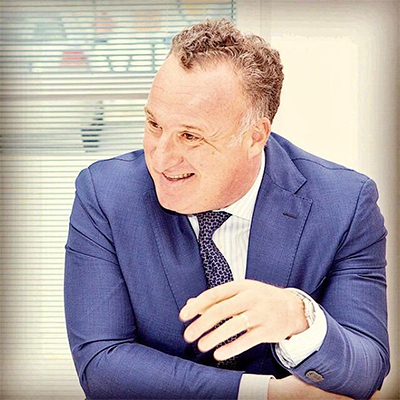 In the middle of what might defined as a whirlwind of activity, I allowed myself a few moments to stop and think about us and understand the reasons of our success. It happened one morning, when I was entering the yard and saw all those cars in that parking lot which looked so scary and empty when we started only 11 years ago.
I stopped there, sitting into the car and thought about it.
This was not a self-congratulatory exercise but I wanted to focus on all those elements which have brought us here, so to understand how to further improve our performances to keep up with our clients' expectations that are becoming greater and greater.
It took time to build our company success.
It took time and vision.
We did it by pursuing and staying true to our mission. We gave CDM a clear identity, standing for something that is consistent over time while being unique.
Staying laser-focused on our mission helps us to grow with a precise goal in mind. It gives ourselves something to work towards and creates in all our employees a sense of purpose and belonging, too. It also let our clients know what CDM stands for and has always offered them a personal connection with the yard. We have always given our customers our ear. Their insights allowed us to improve our yachts and engendered their loyalty (CDM has indeed many repeat clients).
And the vessels: with our explorer yachts we gave life to a typology that almost didn't exist before and started what can now definitely be considered a trend.
When we started, a lot of people in the industry were looking at us as kind of weirdos. Exactly when the 'real estate yachting' scene was stepping up, in fact, we were proposing explorer/purpose vessels in which contents, quality and reliability were winners on appearance.
It makes us feel good now to see that so many shipyards are – let's say – taking strong inspirations from our products. It makes us feel good, strong and it motivates us to keep on looking forward, with a clear vision and a solid mission showing us the route.
This is one of the reasons why we are always innovating, whether it is improving on our existing models or coming out with entirely new models and never stopping pursuing great ideas.
When in my car, thinking about all of this, Ennio, Martino and Gianfranco arrived at the yard in different moments and they all were looking at me, thinking I was on the phone as very often happens when I get to the yard in the morning.
These men are superlative companions in such a superlative adventure, no doubt about it.
I actually think that another reason of CDM's success is to be found in its top management team that not only managed the company with wisdom and pride, but also because their ethical and successful approach helped retain managers and employees and attract new ones. In 12 years only four people left CDM and we hired 40+!
You cannot move forward at this pace without such a strong and committed team in the wheelhouse. The steady route, the clear heading and the ability to read the weather forecasts have been rewarded with an unprecedented success since inception.
Commercial success is one of the main factors prompting our company to evolve yet it is not the only one.
We are committed to be true to our mission that is building high quality explorer yachts while offering a friendly, proactive and customer-oriented approach and to do that we have to improve our standards constantly.
We are experiencing an upward trend on all fronts.
We are physically growing too: a new construction shed will be available shortly. It will improve our construction capabilities while implementing efficiency.
As an unprecedented number of contracts have been signed, 2021 closed with and average of one contract every one month and a half, new managers and highly skilled professionals joined the staff to keep CDM's production to its high standards. In recent months we are undergoing a phase of internal reorganization and restructuring with a significant number of new entries in all departments. I am glad to see that they got off on the right foot and swiftly became part of the existing team and anchored themselves into CDM's organization through establishing good relationships. They are bringing in their experience and skills and will surely contribute to consolidate CDM's reputation in the yachting world.
All the above mentioned things show that we are not resting on laurels but are deeply committed to be up to the reputation we earned over the years, a reputation that brought us climb the world ranking and confirmed CDM as the undisputed leader in the construction of explorer yachts worldwide.
The expedition starts here...
Vasco
YOU MAY LIKE
THESE ARTICLES
link to article
UPTIGHT: DESIGNED
FOR OFFSHORE FISHING
Simon MIlovanovic Varvaro - Senior Project Manager