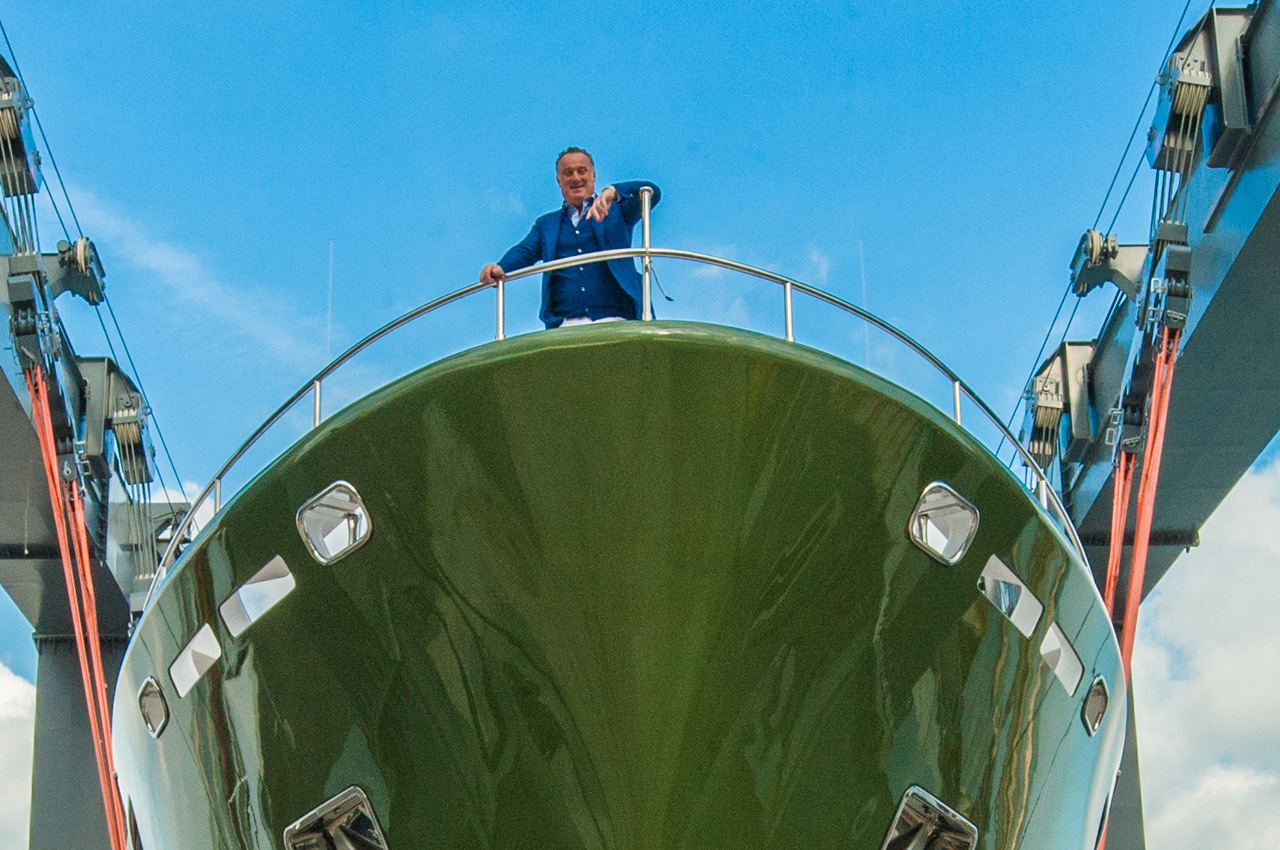 WHAT A PRIVILEGE
WE HAVE!
Vasco Buonpensiere - Sales and Marketing Director
CANTIERE DELLE MARCHE,
ANCONA, 22 NOVEMBER 2018
Dear Friends,
what a 'parterre de rois' in this issue of our beloved CdM Experience bulletin!
The incredible growth of CdM in the last years is absolutely reflected by the quality of the people interviewed in the following pages: three friends, three incredible professionals, three experienced and knowledgeable personalities world widely renown and who have chosen to work with us. What a privilege we have!
We personally think that their words are the best way to express CdM's values without risking to be too much self-referential (a very common sport in the yachting industry…) and that is why I leave you to their interviews without wasting too much of your time.
Let me just take this occasion to thank all of you once again: it is so exciting to receive so many email of compliments and support after every issue and we encourage all of you to keep on doing it. We will probably change format in 2019, therefore any suggestion, advice even the most disrupting are welcome.
Stay tuned for the Christmas issue of the CdM Experience bulletin: we will share with you our 2018 incredible number of successes, all our achievements, some figures and some very interesting anticipations for 2019… It will be a 12 months journey inside this amazing shipyard with a view on the future!
Safe winds and following seas,
Vasco Buonpensiere
YOU MAY LIKE
THESE ARTICLES
link to article
UPTIGHT: DESIGNED
FOR OFFSHORE FISHING
Simon MIlovanovic Varvaro - Senior Project Manager