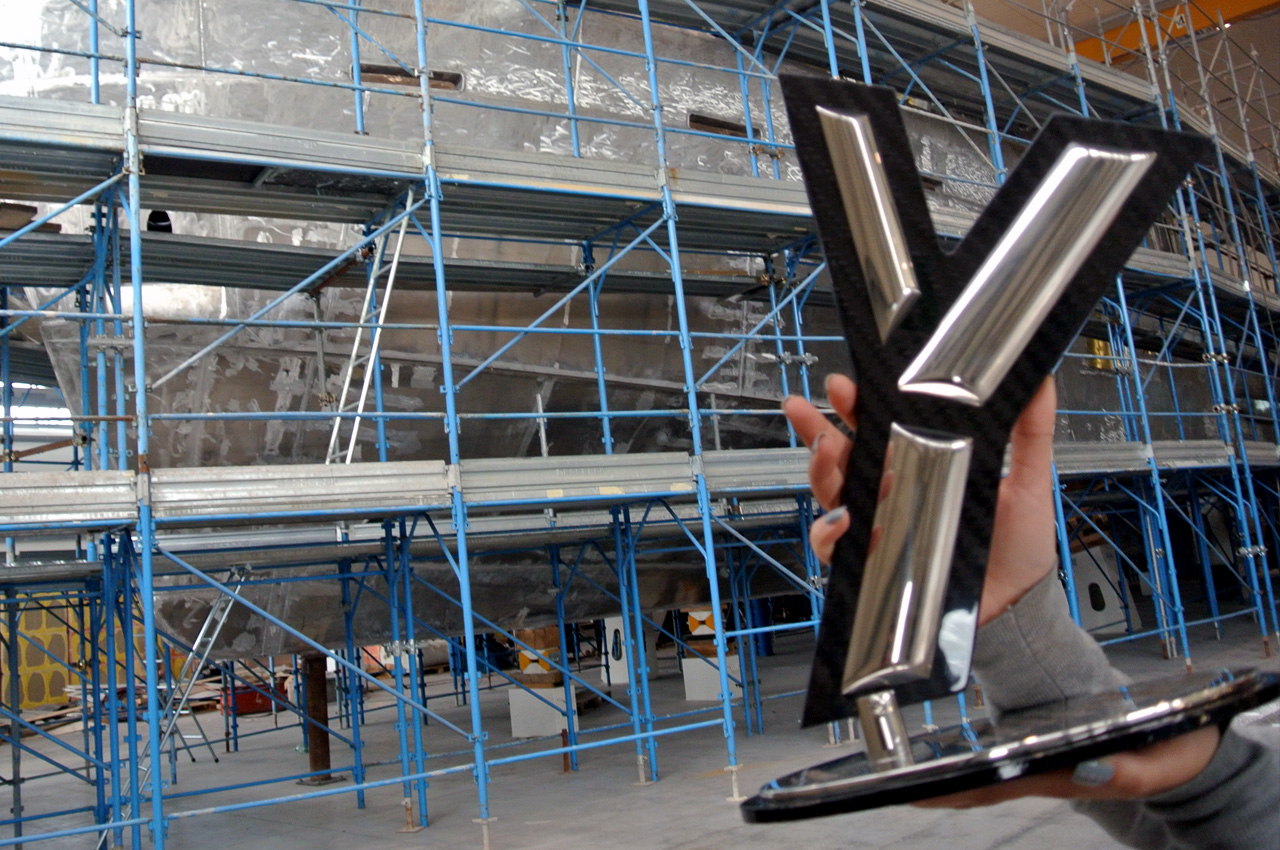 YACHTING
ENTHUSIASTS
Vasco Buonpensiere - Sales and Marketing Director
CANTIERE DELLE MARCHE,
ANCONA, 19 DECEMBER 2013
It is with great pleasure that we have decided to publish this CDM Experience issue out of the usual quarterly timeframe. We think that one of the main target of this Buletin/Newsletter is, in fact, to share with all our friends, supporters, clients, and colleagues the CDM world inside out, and to show our consistency when it comes to promises, expectations, forecasts.
In the previous issue we anticipated that the Boat Show Season was really promising for us, we communicated to all of you how our quality and performance are more and more recognized worldwide, we presented our Darwin 90' and 115 with those characteristics which we thought could have been the right step forward for our Explorers.
Well, with this Special Edition of the CDM Experience newsletter I am glad share with you how succesfully we have hit our targets and how much consistent has been our performance with our plans.
First of all, the Boat Show Season: Cannes has been incredibly hectic and our Darwin 96 has been always full of serious visitors. Already 12 clients followed up our meetings at the show, visiting us at the yard with families and/or consultants immediately afterwards. Two solid negotiations have started and we are very positive that they will not be the only ones. Fort Lauderdale Boat Show: in spite of not having the boat inside the exhibition, it has been the most succesful one in these three years. We had meetings with clients and their brokers back to back in Fort Lauderdale on the first two days, 7 of whom then came on the Saturday to Palm Beach appositely to visit our Darwin 86.
In terms of sales, our success proceeds at a steady pace: it is great for us to announce, in fact, the sale of a Darwin Class 107' to a very knowledgeable British yachtman, who chose CdM after being the owner of a very high quality dutch built yacht! This sale took only 6 weeks from the first meeting in Cannes as a result of a fantastic cooperation of CDM team with the client and his consultants. Fort Lauderdale has also brought a sale of a Darwin 96' which is going to be completed in the next two weeks: we are looking forward to officially announcing this great success very soon!
The new Darwin 90 and 115 design: the fact that the both the 107' and the 96' sold will show all the details of the new Darwin 90 and 115 is also a clear confirmation that what we decided to do in terms of design and functional choices meets perfectly our client's needs and style.
CdM's performance is growing and increasing week after week as we announced, and this recognized both by our fantastic clientele and the yachting industry: to witness our success, you will read in this issue of CDM Experience an article about the World Yachts Trophy Award which has been given to Cantiere delle Marche in the 'Best Achievement' category with a special mention as the Best Resilient shipyard worldwide. There is no need to say that this award, witnessing our performance against the Yachting Market trends, is incredibly rewarding for all of us who have dedicated the last three years of our lives to this beautiful adventure!
Now I leave you to the articles and interviews related to the aforesaid achievements and successes, hoping that you will enjoy reading them and that they will give you another good reason to support CdM with all your passion and enthusiasm as you have always done up to now.
YOU MAY LIKE
THESE ARTICLES
link to article
UPTIGHT: DESIGNED
FOR OFFSHORE FISHING
Simon MIlovanovic Varvaro - Senior Project Manager