Cantiere delle Marche explores the world of sea and navigation.
Faces, thoughts and visions of a dynamic evolution, reflecting strength and clarity, tension and dynamic balances. CdM Experience is the magazine for those who discover by experience.
A VERY DIFFERENT
AND UNIQUE BOAT
Simon Hamui - Interior Architect of M/Y Acala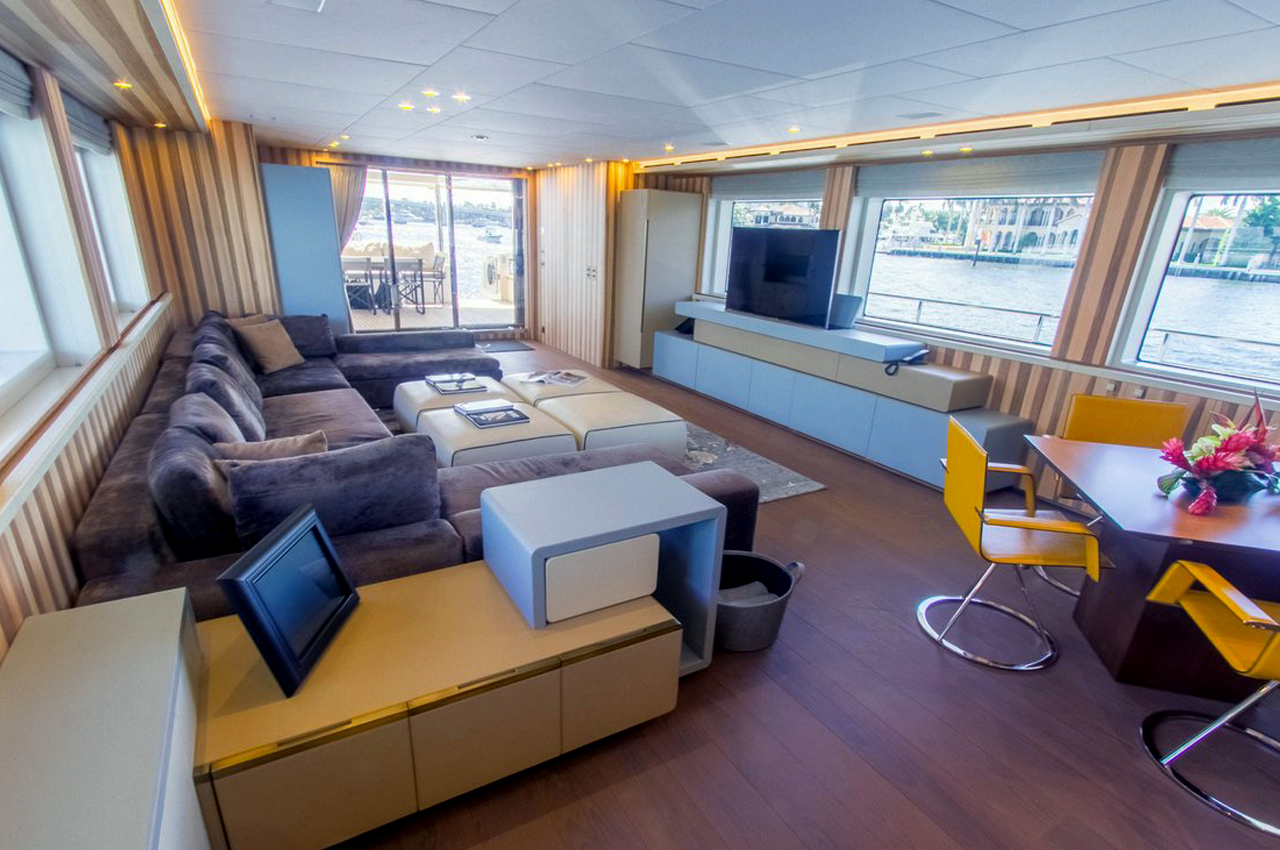 A VERY DIFFERENT
AND UNIQUE BOAT
Simon Hamui - Interior Architect of M/Y Acala
back
An Explorer by definition is an Adventurer. In seeking to encompass an environment for a true comfortable high-end modern adventurer, the conceptual idea for Acala was to take a contemporary approach and mix it with a palette of natural materials throughout the boat, such as raw brass, natural textured oil floors, a bare, warm and tropical exotic look of Liquidambar wood, leather finishes on case goods and trims, and finer details such as the door knob hardware in leather and brass toggle switches for lighting. These materials were then taken to construct a straight forward voyager/traveler old fashioned trunk-type furniture cabinets for the cabins, as if they were resembling the adventurers traveling luggage, and for the public areas, the same palette of materials were employed in a bold, minimal, geometric and contemporary style, within a very open loft-like layout, to convey a comfortable, leisure, easy, and uncluttered look.
I was personally very pleased with the result at CdM on carrying through the whole idea to a reality. I believe the end result speaks for itself, and does transmit in many ways a very different and unique boat. In every case, the most important aspect in conveying and executing any design, ultimately lies in the approval and even surpassing the expectations of the client. From the very positive feedback from the clients, this was certainly achieved, making every aspect of this voyage of design and construction a solid success."
YOU MAY LIKE
THESE ARTICLES