Cantiere delle Marche explores the world of sea and navigation.
Faces, thoughts and visions of a dynamic evolution, reflecting strength and clarity, tension and dynamic balances. CdM Experience is the magazine for those who discover by experience.
I ENJOY SEEING
A SHIP COME TO LIFE
Marc Maudet - Captain of M/Y Babbo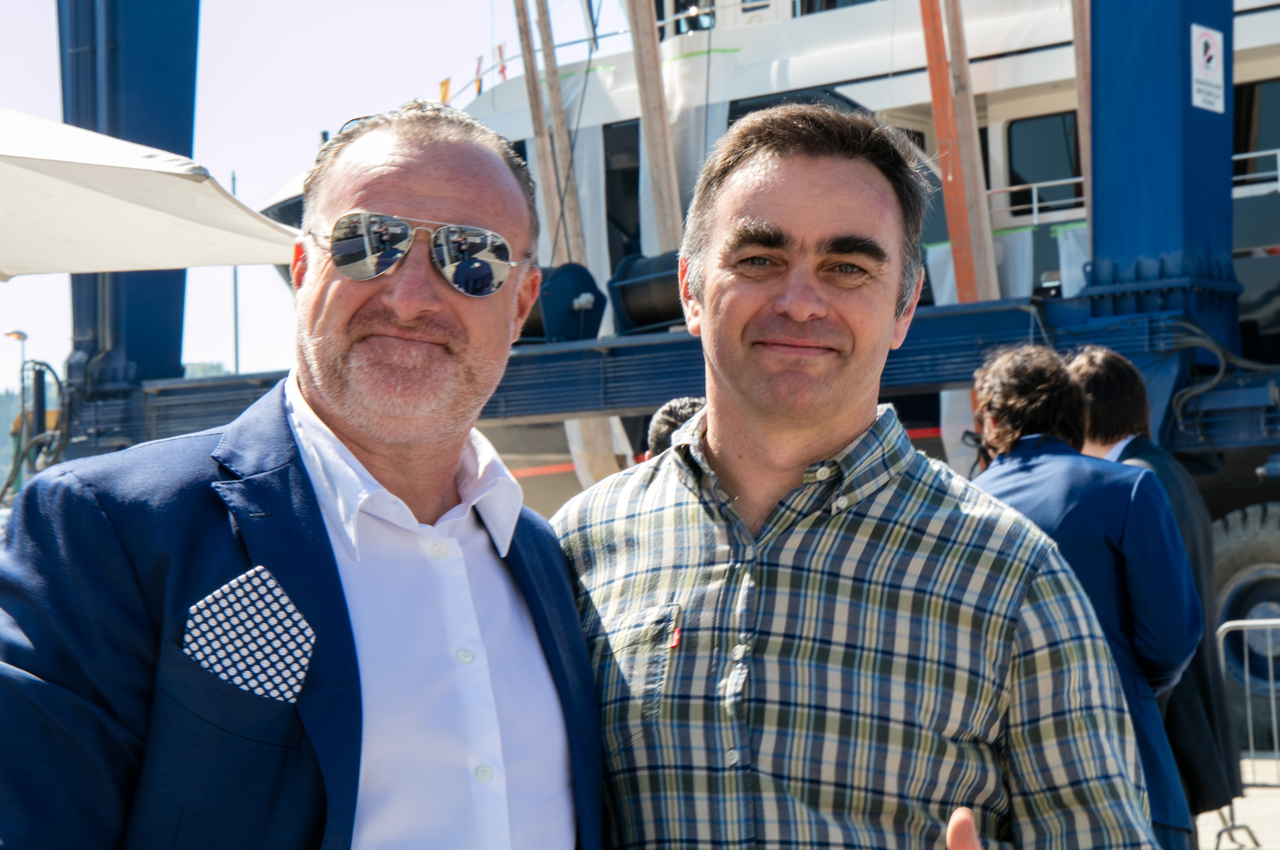 I ENJOY SEEING
A SHIP COME TO LIFE
Marc Maudet - Captain of M/Y Babbo
back
Cantiere delle Marche is famous all over the world for its extreme attention to detail and outfitting of the machine rooms; what has impressed you the most? As Captain of a vessel, I enjoy seeing a ship come to life, from the drawings to her completion. Within the CDM team, each and every part of the building is important. I am really impressed by the work being done in the engine room, such as the large space with access to work areas (as compared with other 30 mt vessels) and the attention and organization of each and every detail that make the overall area very functional and orderly. At CDM, I reckon the values of openness, respect, innovation, teamwork and commitment to be crucial in achieving this amazing engine room. As with all of us, it is what I consider to be the heart of the boat, and CDM has truly achieved to make it pulse with passion and strenght.
During the vessel building, it is normal to encounter unexpected difficulties or receive special requests from the ship-owner; what was CdM's response on these occasions? CDM managed to meet both the ship-owner's and the crew's expectations. I appreciate working with a dynamic, vibrant team that has experience and is able to provide solutions to overcoming issues encountered during the building and equipping phase. First and foremost, CDM shows responsiveness and flexibility in dealing with difficulties. They never give up and make it a point of honor to deliver a ship meeting all expectations, using creativity and resourcefulness.
The summer season is about to start and the Darwin 102 will be ready soon for her first navigation period: tell us about "Babbo" cruising plan for 2016 season. The summer 2016 season is beginning early in June. We will start by sailing on the Adriatic sea within view of the beautiful coast of Croatia and its stunning islands. Then we will continue to cruise to Greece followed by South of Italy and Sicily. The cruise will continue on the west coast of Italy, Sardinia, Corsica and will finish at the end of September on the French Riviera. During this Mediterranean cruise there will be many things for the ship-owner and his guests to enjoy: moorings in wonderful bays, beautiful ports and charming towns, diving and other watersports.
You are a captain of great experience, however this have been your first building followed from the beginning: can you tell us something about your expectations and your CDM Experience? I had many experiences in refit and actually following the building process from the beginning was new for me. CDM team was extremely supportive every time I needed help. From the very beginning I was warmly welcomed by everyone (even to the extent of helping to book a hotel not too far from the yard). During the building process, the team was willing to help me every new step of the way, whatever the area or field involved. I was honestly not expecting so much and was very pleasantly surprised.

Thank you everybody!
YOU MAY LIKE
THESE ARTICLES